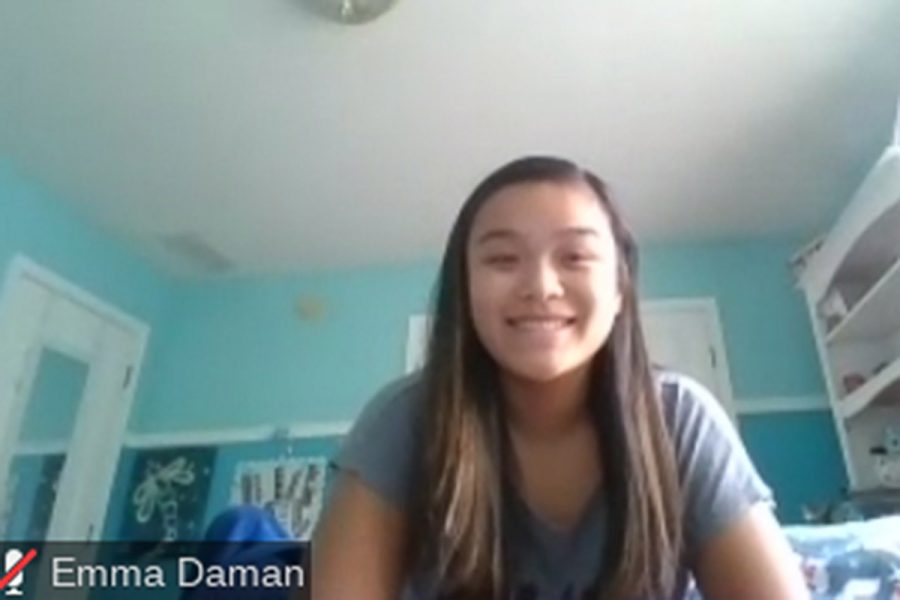 My name is Emma, I am a junior and this is my third year on the Lamplighter staff.
I have always enjoyed writing more than any other subject since I was in elementary school. During my first two years on staff, my focus was on writing articles. This year, I am excited to continue focusing on creating quality articles to be published on the website.
My favorite article I have written to this day is still my Mother's Day article titled "Thank You, Mom" from freshman year. It got a lot of attention with over 1,000 views being my most viewed article.
I currently cheer for Dunbar but grew up swimming for eight years, so I love exercising all the time. I also spend time with my family and friends as much as I can. Watching TV and listening to music are my go-to activities when I get bored.
I can't wait to continue producing great content with this year's staff even if it is from our separate homes.
Emma Daman, Staff Reporter
Nov 19, 2020

Safe at the Movies

(Story)

Oct 27, 2020

Teachers Tackle Halloween During a Pandemic

(Story/Media)

Oct 19, 2020

Why I Do NOT Want to Go Back to School

(Story/Media)

Oct 09, 2020

Some Students Still Need Chromebooks for NTI

(Story)

Sep 19, 2020

Class of 2024 Begins High School Virtually

(Story)

Apr 25, 2020

The Benefits and Drawbacks of NTI

(Story/Media)

Mar 30, 2020

Coronavirus Cancels Vacations

(Story)

Feb 25, 2020

Kobe's Impact on PLD's Basketball Players

(Story)

Nov 12, 2019

A Letter To My Younger Self

(Story/Media)

Oct 23, 2019

World Language Opportunities at PLD

(Media)

Oct 01, 2019

The Importance of School Spirit

(Story/Media)

Sep 16, 2019

Overcrowding Creates Schedule Changes

(Story)

Sep 04, 2019

Hot Weather and Student Athletes

(Story)

Aug 17, 2019

Students Return to Building Improvements

(Story)

May 30, 2019

Reflection on my Freshman Year

(Story)

May 12, 2019
Apr 02, 2019

Peer Pressure's Harmful Effect on Teenagers

(Story)

Mar 24, 2019

New Media Arts Pathway at Dunbar

(Story)

Mar 23, 2019

Video Games and the Teenage Brain

(Story)

Jan 21, 2019
Nov 28, 2018

Keeping the Flu Away

(Story)

Oct 13, 2018

Take a Spin on These Rental Bikes

(Story)

Sep 30, 2018

What's Your Green Dot?

(Story)