Keeping the Flu Away
How to prevent the flu for the 2018-2019 school year.
Globally, 250,000 to 500,000 people are estimated to die from the flu each year, 36,000 of them in the United States. In Lexington alone, 27 deaths from flu-related causes occurred in 2017.
"I have had the flu before but it wasn't that serious, I got to miss school for a week. I get the flu shot to help prevent getting it and if I do get the flu, I go to the doctor to get medicine," sophomore Sarah Albrecht said.
According to the Centers for Disease Control and Prevention, the 2017 to 2018 flu season was one of the worst from the past recorded years, and Dunbar wasn't exempt. It is important to keep the flu out of the building to prevent the spread of the flu among students and employees.
"One way to prevent the flu is to practice proper hand hygiene. This means washing your hands with soap and water for 15 to 20 seconds before eating or drinking and after using the restroom," Dunbar School Nurse Mrs. Karlee Hilt said.
Symptoms may include a high fever, sweating, headache, and exhaustion. Some symptoms that are more common in children than adults include nausea and vomiting.
"If you experience symptoms consistent with the flu, see your doctor or local health department right away.  It is also important to rest, increase your fluid intake, and eat healthy foods," Mrs. Hilt said.
Flu can be fatal if left untreated, but there are ways to help prevent the flu such as getting a flu shot or the nasal spray.
"The flu can cause serious complications such as pneumonia. So prevention keeps people from missing school and work and protects the community as a whole," Mrs. Hilt said.
Most workplaces offer free flu vaccination. For instance, Dunbar offered a flu shot for employees and children of employees on Sept. 14. Vaccines are also available at the Lexington-Fayette County Health Department.
About the Contributors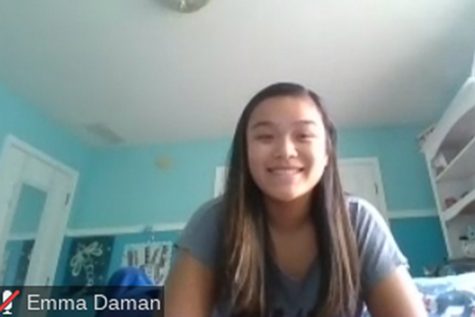 Emma Daman, Staff Reporter
My name is Emma, I am a junior and this is my third year on the Lamplighter staff.

I have always enjoyed writing more than any other subject since I...