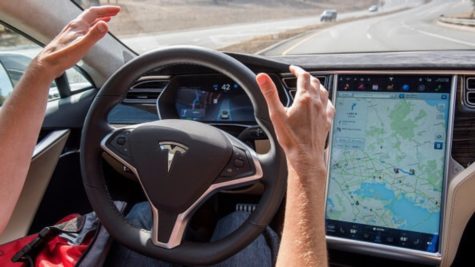 Josh Szydlik, Staff Reporter
October 13, 2017 • No Comments
About 1.25 million people die each year because of car accidents, according to the World Health Organization. The production of autonomous cars seeks to diminish car accidents completely, t...
Callahan has been playing soccer since she was four years old. She played indoor soccer for Beaumont Middle, club soccer for CSC, and played Dunbar soccer for all four of her high school years. Q:...
October 18, 2017
This week's episode of WPLD features a walk through of the new school web site, a feature on teacher hobbies, a check-in with the academic team, and a...
Upcoming Games
Football vs. Western
Fri, Oct 27
7:30
Home
PLD Events Calendar
Mon, 23 Oct 2017

WPLD--Third Block

3:30 PM

Creative Writing Club

Wed, 25 Oct 2017

5:00 PM

Bulldog Top Chef

Thu, 26 Oct 2017

3:30 PM

Dunbar Cultural Society

6:00 PM

Junior Parent Night

Fri, 27 Oct 2017

3:30 PM

STLP Meeting

Tue, 31 Oct 2017

Halloween

Wed, 1 Nov 2017

3:15 PM

Technology Student Association
Olivia Doyle, Staff Reporter | September 29, 2017

May 11, 2017

Julia Radhakrishnan, Staff Reporter | April 17, 2017

Deebha Adhikari, Staff Reporter | April 12, 2017

March 24, 2017

Melissa Natour and Caroline Puckett | March 14, 2017

Deebha Adhikari, Staff Reporter | March 13, 2017

Rohan Palla, Staff Reporter | March 9, 2017

Rohan Palla, Staff Reporter | March 8, 2017

Rebecca Chapman, Cartoonist

One of the hardest things to do every week is come up with segment ideas for WPLD. We have four maestro te...

View All »

Public Forum Designation

PLD Lamplighter constitutes a public forum. All content is STUDENT selected and produced. We've been "Illuminating the News, for the Students by the Students" continuously since 1990. The views here do not necessarily reflect the views of Paul Laurence Dunbar High School staff or administration.

Emily Hacker, Staff Reporter

September 26, 2017

Even for people who are unfamiliar with K-pop, it's hard to miss the presence of BTS, aka Beyond the Scenes, due to their growing popularity both in the states a...

Rebecca Chapman, Staff Reporter

September 15, 2017

There has been a surge of students attending drama courses this year. Lining the walls in the foyer of Dunbar are a multitude of drama trophies from performance...

September 11, 2017

The 2017 remake of Stephen King's original novel It is not only terrifying, bu...

View All »

Humans of Dunbar

Something is wrong. Response takes too long or there is JS error. Press Ctrl+Shift+J or Cmd+Shift+J on a Mac.


Loading ...

Featured Lamplighter Staff

Maddie May

Staff Reporter

Read all stories written by Maddie May

Abby Hendren

Editor-in-Chief

Abby is a Senior at Dunbar who serves at the WPLD Lamplighter Editor-in-Chief, Yearbook Editor, and Senior class Historian- but she mostly just cares about her dogs.
Illuminating the News for the Students by the Students