What I wish I Had Done Sooner During Remote Learning
It has been a long road for everyone since the beginning of quarantine–especially for students learning from new environments and in newer ways than before. It will be about a year since schools closed down this March, and looking back, there's definitely some advice I would give myself to make life easier.
When it's been so long you feel like you're in a slump, it can almost feel worse than your starting point because, after a while, papers start piling up, and also much as you might want to ignore your computer and say you'll do it later, you really won't.
I would tell myself to just sit down and do it, get it over with instead of procrastinating and putting it off.
This is the start of most problems. Procrastination is my biggest downfall and I regret putting things off because my work isn't as good as it could have been or the grade could have been better but I waited too long.
The longer you wait the more tension and stress will settle on your shoulders. And unfortunately, this can affect your health and sleep which only makes doing the work harder. It is a vicious cycle, and it is best if you can find ways to avoid it completely.
Keeping to a schedule not only during the day but the afternoon as well is something I wish I had started sooner since there isn't as much of a defined split between them anymore, the hours slip by faster. The morning changes to the afternoon sooner than you think, and over time I've realized I need to get as much work down as possible in the mornings because once the afternoon hits I'm tired and don't want to do any more work.
Clearing off the load as soon as I can help me so much.
This is especially useful when you take into consideration that in most classes you don't have a syllabus of every assignment for the year. In some cases, I would be stressed for assignments that built up, and then new ones came in and it made it so much worse.
Scheduling your time will help you not feel like you have so much and with a mental organization if not more as important as physical organization. Having a lot on your mind can be distracting so having a plan personally took my mind off other tasks so I could focus on what needed to be done.
Another piece of advice would be to keep your room clean. If your room is messy, your head will feel messy. This is a big thing that most people don't notice, but I've seen a huge difference and my productivity when my room is clean. Though there are times I don't want to clean my room just like the homework I say to myself "just do it and get it out of the way."
Part of the way I do this is I designate a couple of hours every Sunday night to do laundry and to throw away trash I might have missed during the week.
Monday mornings are rough, so having a fresh start and a clean room helps tremendously.
It might seem tedious and annoying at first, but I really wish I started doing all of these things sooner to avoid stress and headaches. It pays off in the end if you just incorporate these things into your regular routine and they become a habit.
You'll thank yourself later.
About the Contributors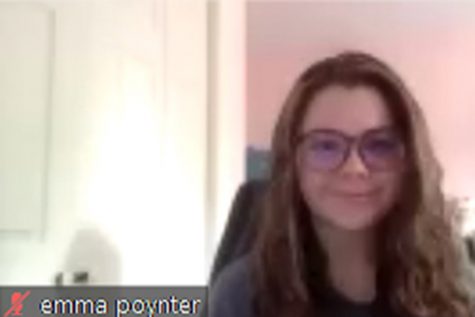 Emma Poynter, Staff Reporter
My name is Emma Poynter. I am a junior at Dunbar and this is my first year as a Staff Reporter at lamplighter. I joined the program to learn more about...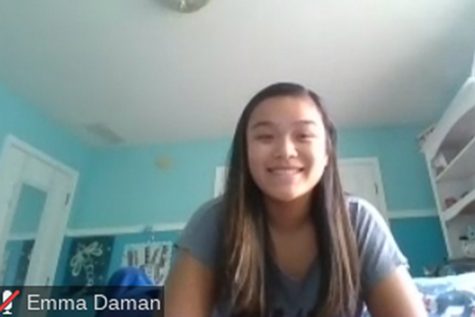 Emma Daman, Staff Reporter
My name is Emma, I am a junior and this is my third year on the Lamplighter staff.

I have always enjoyed writing more than any other subject since I...