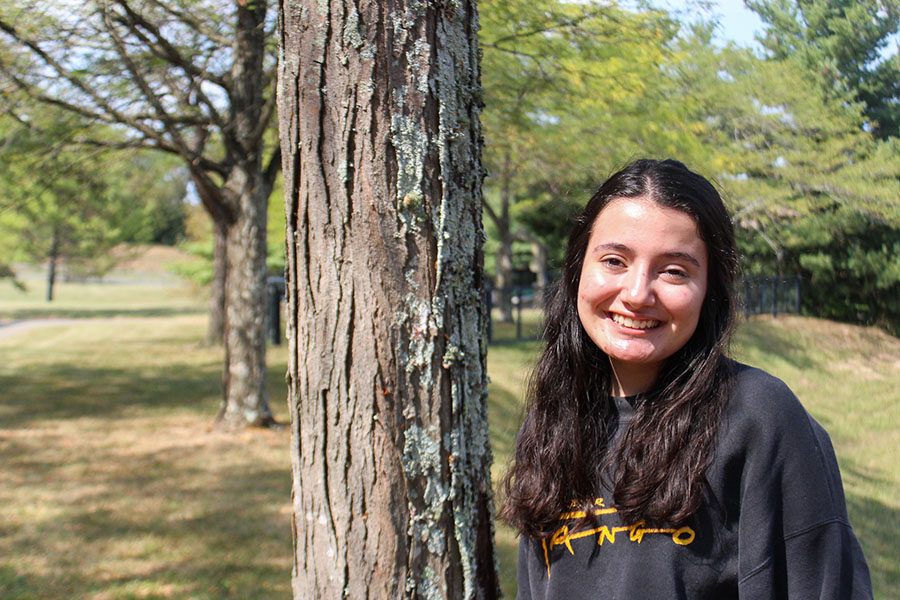 My name is Victoria Bravo and I am staff reporter here at Lamplighter. I am currently a sophomore and it's my second year as a student journalist.
My favorite article that I've written was a piece titled "Born Into One Culture, Raised Among Others" about my struggles as a second generation American.
I hope that I am able to impact people with my writings here at Lamplighter. Hope you enjoy!
Victoria Bravo, Staff Reporter
Mar 26, 2020

What Flattening The Curve Really Means

(Story)

Mar 08, 2020

7 Days of National Holidays

(Media)

Feb 25, 2020

Why Do We Have Leap Years?

(Media)

Feb 24, 2020

WPLD February 24 Broadcast

(Media)

Jan 08, 2020

CTE Pathways at Dunbar

(Media)

Nov 25, 2019

WPLD Nov. 25 Broadcast

(Media)

Nov 08, 2019

Two Sides of the Trump Rally

(Story)

Nov 05, 2019

Protests Against Trump

(Story)

Nov 04, 2019

WPLD Nov. 4 Broadcast

(Media)

Oct 23, 2019

The Highs and Lows of My Hispanic Identity

(Story/Media)

Sep 26, 2019

The Legacy of Dunbar's Memorial Garden

(Story)

Sep 18, 2019

Latino Festival De Lexington

(Media)

Sep 13, 2019

Gun Sense Group Visits Dunbar Club

(Story)

May 31, 2019
May 27, 2019

Missing Personality-Reward If Found!

(Story)

Apr 27, 2019

Voting Rights for Felons in Kentucky

(Story)

Mar 16, 2019

Born Into One Culture, Raised Among Others

(Story)

Jan 21, 2019
Dec 17, 2018

Top Five Must Watch Christmas Movies

(Story)

Dec 12, 2018

How Did Keeneland Begin?

(Story)

Dec 03, 2018

Horse and Goat: An Unlikely Friendship

(Story)

Nov 27, 2018

How the Bluegrass Became a Hotspot for Horse Racing

(Story/Media)

Nov 06, 2018

High School Football and Head Injuries

(Story)

Oct 20, 2018

Boys' Soccer Puts Up a Fight at District Tournament

(Story)

Oct 07, 2018

Club Offers Support for Dunbar's LGBT Community

(Story)