Updates on FCPS's Mask Protocol
Will FCPS drop the mask mandate? What to expect.
The Fayette County Board of Education held a special meeting and board workshop on March 2 to discuss agenda items including COVID-19 protocols.
Private schools across the city, like Christ the King and Lexington Catholic, have dropped mask requirements. On March 3, Lexington Catholic's Facebook page stated that students can continue wearing masks if they choose, but it will no longer be required.
Dropping masks in schools is a topic for discussion at the state level as well.
Senator Max Wise (R) introduced SB 351 on masking to the Senate Committee on Committees on March 3. The summary states that the bill would require a school district's COVID-19 masking policy to allow parents to opt out for any reason.
Some students, staff, and parents have been critical of the steps the district has taken to remove the mask requirement, while others say that they are thankful for the district's caution.
Lisa West, a parent and occupational therapist, said "As a parent that works in healthcare and continues to see the negative effects of COVID19 I feel that the mask mandate should continue in schools."
She explained that she is OK with being patient.
"We are on a good trend regarding the pandemic and I feel we just need to stay on the course to really get where we need to be," she said.
A group of parents on Facebook called "Fayette County Kids Matter" had planned a protest for Friday, March 4. 
Lisa Norris, a mother of three elementary school students and a member of the group said that she was planning to send her kids to school maskless on Friday because she thinks that the movement to remove masks in FCPS is too slow.
"Fayette County has dropped below the red level, but here we are," she said. 
In an email on March 1, Dr. Liggins stated, "At this time, the community level in Fayette County is classified as high, which indicates we should continue with the layered mitigation measures we have in place, including mask requirements."
The email indicated that there were 112 new student cases and 26 new staff cases from Feb. 22-28, a decrease in cases from previous weeks. However, as of March 4, Fayette County is still considered "red" according to the government-sponsored site KyCovid19.
At Dunbar on Friday, there didn't seem to be any students participating in the protest.
On March 3, Matthew Vied, a parent and member of the group, urged members to not participate. He said, "This is our fight, not our kids'. We have been consistent in rejecting calls to put our kids in the middle of this."
It appears that the district is ready to drop the mandate as soon as it is safe to do so.
At a special meeting of the Board of Education on March 2, the board voted to grant Superintendent Dr. Demetrus Liggins the ability to lift mask mandates on his own without board approval. This means that his decision can be a quick turnaround. 
PLD Lamplighter reached out to Dr. Liggins for a quote but received no response, however, if the numbers in Fayette County continue to decline, he has publicly stated that he will "adjust mask policies."
About the Contributors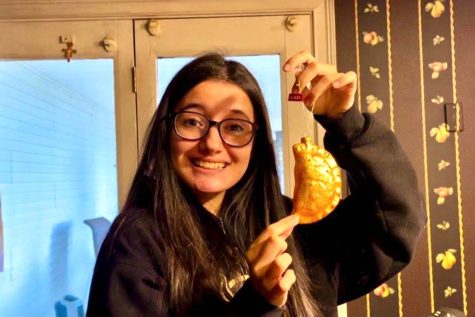 Victoria Bravo, Editor-in-Chief
Hi there! My name is Victoria Bravo, I am an Editor-in-Chief, I love hiking, and I hate ham. I oversee our writing department and I supervise all articles...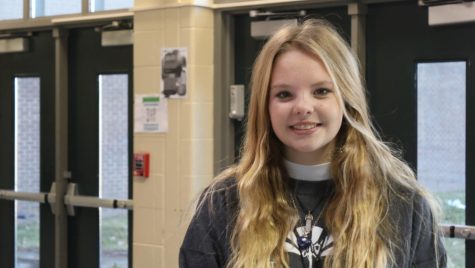 Trinity Kays, Editor-in-Chief
Hey I'm Trinity!!! Writing and journalism have always been a passion of mine. I love being able to express myself through my words especially when I sometimes...