Boys' Soccer Puts Up a Fight at District Tournament
On Oct. 11, the boys' soccer team went head to head with Lafayette at the district finals. Dunbar lost to Lafayette with a score of 0-0 during the game, with penalty kicks leading the score to 2-4.
Earlier in the season, Dunbar beat Lafayette 3-2.
During the first half, Dunbar had main possession of the ball. For the most part, Lafayette played a defensive game, blocking Dunbar's many shots at the goal.
In the first half, #19 Pedro Jimenez got injured with a bone bruise. This cost Dunbar one of their leading scorers throughout the game as well as in the regional tournament.
#10 Edward Navarro, #16 Asher Williams, and keeper William Elliot were also out during the game.
In both the first half and the second half, Dunbar had several close shots, but ultimately, the game went into overtime twice with neither team scoring.
#7 Eddy Andrade, #8 Kevin Jing, #9 Ben Oser, #26 Alex Arellano, and #3 Jason O'Hara were picked for the penalty kicks with #0 Arturo Alonso as goalkeeper.
In the end,  Dunbar was defeated 2-4 with both teams putting forth excellent efforts.
Both Dunbar and Lafayette moved onto the regional tournament
About the Contributors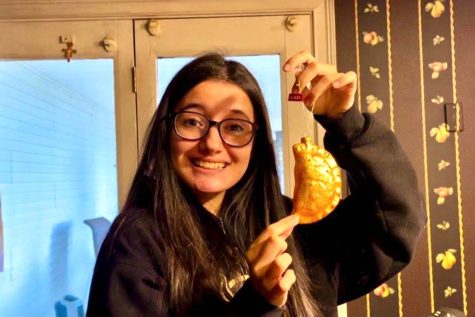 Victoria Bravo, Editor-in-Chief
Hi there! My name is Victoria Bravo, I am an Editor-in-Chief, I love hiking, and I hate ham. I oversee our writing department and I supervise all articles...