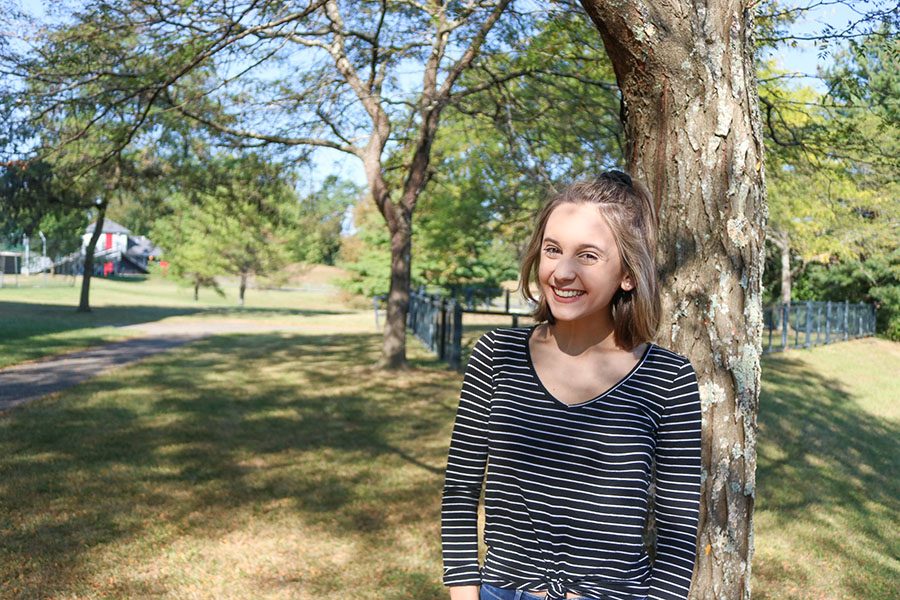 My name is Olivia Doyle. This is my third year on staff and I am one of three Editors-in-Chief for Lamplighter. Last year, I was the Public Relations Manager and took over as Editor-in-Chief for the second semester.
I am a senior this year and plan on majoring in Broadcasting with a concentration in multimedia journalism. Journalism is my passion, so spending my life following my passion sounds pretty wonderful to me.
The most exciting thing I have done while on staff was getting nationally recognized by
The Washington Post, CNN
, and
The Courier-Journal
, to name a few, for an editorial called
No Seat at the Roundtable
. It also received a Best of SNO award.
I hope you enjoy all of the things Lamplighter does this year, and I am so excited to share our work with you!
Olivia Doyle, Editor-in-Chief
Apr 26, 2020

Not How I'd Hoped This Would End

(Story/Media)

Mar 11, 2020

What Qualifies as Necessary?

(Story)

Mar 05, 2020

PLD Teachers Run to the Rescue

(Story)

Feb 05, 2020

They/Them/Their: Why Language Matters

(Story)

Jan 29, 2020

Billie Eilish and the Big Four Sweep

(Story)

Jan 28, 2020

Dunbar Class Ring Returned After 10 Years

(Story)

Dec 20, 2019

Review: A Beautiful Day in the Neighborhood

(Story)

Nov 20, 2019

Painting Classes Honor School's Unsung Heroes

(Story/Media)

Nov 07, 2019

Why We Didn't Attend the Trump Rally

(Story)

Oct 23, 2019

Fake It Til You Make It: Why Smiling Can Boost Your Mood

(Story)

Oct 15, 2019

Balancing Life as a High School Student

(Story)

Oct 01, 2019

Whooping Cough Case Confirmed at Dunbar

(Story)

Sep 30, 2019

Five Quotes for a Positive Outlook

(Story)

Sep 21, 2019

"Know the Signs" Campaign

(Story)

Sep 01, 2019

Welcome to Advice for LIVing

(Story)

Aug 19, 2019

State of the Schools Address

(Story)

May 30, 2019

Becoming Editor-in-Chief

(Story)

May 20, 2019

Heartthrob Shawn Mendes Releases New Single

(Story)

Apr 30, 2019
Apr 18, 2019

No Seat at the Roundtable

(Story)

Mar 30, 2019

Teen Climate Activist Sparks Worldwide Movement

(Story)

Mar 25, 2019
Mar 16, 2019

Who was St. Patrick?

(Story)

Mar 01, 2019

Still Fighting for a Voice

(Story)

Dec 19, 2018

PLD in Pictures: Ugly Holiday Sweater Contest

(Media)

Dec 14, 2018

Won't You Be My Neighbor?

(Story)

Mar 19, 2018

Life After Lamplighter: Alumni Stories

(Story)

Oct 26, 2017

Culinary Students Compete in Bulldog Top Chef

(Story)

Oct 09, 2017

Dunbar Volleyball Keeps Up Winning Streak

(Story)

Sep 29, 2017

Leaders in the Making Hosts Original Dunbar Alumni

(Story)

Sep 24, 2017

A Look Back at Homecoming Week

(Story)

Sep 22, 2017

Volleyball Holds Winning Streak

(Story)

Sep 21, 2017

A Look Into the 2017 Football Season

(Story)