What Qualifies as Necessary?
FCPS seems to be wavering on whether or not to follow the lead of other school districts and public universities.
On March 10 Governor Andy Beshear announced two more confirmed cases of 2019 Novel Coronavirus (COVID-19) in Harrison County, bringing the Kentucky state total to eight confirmed cases: five COVID-19 cases are in Harrison County, two are in Fayette County, and one is in Jefferson County. 
Since then, Fayette County Public Schools has released several statements reiterating that they are taking "preventative measures" against COVID-19. The FCPS website states "The district monitors student and staff attendance trends, and if necessary, will close schools to prevent the spread of illness and to provide time for deep cleaning."
But what qualifies as necessary?
Is Fayette County Public Schools going to wait until the virus infects a student or faculty member?
Superintendent Manny Caulk sent a letter to families on March 11 stating that the district is keeping everyone up to date about developments. He also stated that he remains in close collaboration with the health department and the mayor's office.
In Caulk's March 11 letter, he said that the district is canceling out-of-state and international travel after approving several trips at the Board of Education planning meeting on March 9. He stated that the turnaround on the decision is due to new information from Governor Andy Beshear.
"Following guidance about travel announced by the Governor, we will be canceling all out of state and international travel until further notice."
Some of the steps Caulk said that FCPS schools are enacting include cleaning high traffic items students touch every day.
But how reasonable is it that this is going to actually happen? At Dunbar, some of my teachers do not have access to cleaning supplies unless they buy the items themselves. This includes hand sanitizer.
It doesn't seem logical to depend on teachers to pay out of their pockets for the protection of their students.
The intent of FCPS to provide adequate cleaning supplies is admirable, but the inevitable delay in delivering these supplies is going to put pressure on the schools.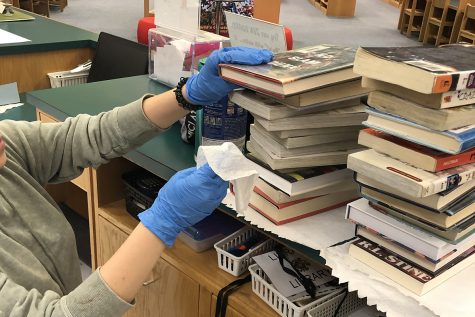 Dunbar Principal Ms. Betsy Rains told us that she is following exactly what the district is asking. However, I have seen several of my teachers cleaning their own rooms. In fact, two of my teachers told me that they spent their entire planning period cleaning and sanitizing student desks.
And for what? If one student is exposed, it won't matter if the doorknobs have been cleaned one time. In a school as big as ours it would take more than one swipe to truly disinfect.
"We believe, and this seems to be the case nationally, that this is community spreading," Gov. Beshear said. "Again, this has been expected. We are ready for it. It was what we always thought we would see with this novel coronavirus."
So, if we know it's "community spreading," and we know that "social distancing" has been recommended, then why isn't FCPS taking those precautions?
I am one of 41,558 FCPS students, and I can name at least a handful of family and friends with conditions that, if exposed to COVID-19, could be extremely harmful and potentially fatal for them.
I admit that I am worried–not so much for myself as for those around me. Two of my great aunts have compromised immune systems. A close friend of mine has asthma and respiratory issues. Her father has a terminal illness, and her brother has an auto-immune disease.
The truth is that if I were to contract the COVID-19 virus, I could be endangering their lives without even knowing it.
In the past month, I have been around sick students coughing and sneezing in the hallways and classrooms. I wouldn't be surprised if someone had been exposed. 
But FCPS seems to be taking the risk that it can be contained.
"
Are Fayette County Public Schools going to wait until the virus infects a student or faculty member?
"At this time we do not know whether the patient with COVID-19 has any connection to our Fayette County Public Schools students, staff, families or campuses," Caulk said.
At Dunbar, we have approximately 2000 students, faculty and staff in the building. Is it realistic to believe that COVID-19 will not enter our public schools? After all, the University of Kentucky has already decided to close its campus and hold online classes until April 3.
It's time for us to take action as a community. On March 11, the World Health Organization declared COVID-19 a global pandemic as cases of COVID-19 in the United States are now over 1000 and deaths have climbed to 31.
"The WHO has been assessing this outbreak around the clock and we are deeply concerned both by the alarming levels of spread and severity and by the alarming levels of inaction," Dr. Tedros Adhanom Ghebreyesus said.
Alarming levels of inaction.
So FCPS, are you going to act or are you going to wait until it's too late?
About the Contributors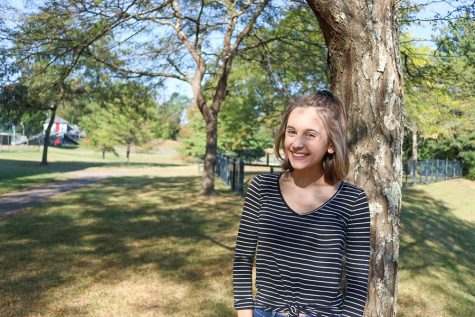 Olivia Doyle, Editor-in-Chief
My name is Olivia Doyle. This is my third year on staff and I am one of three Editors-in-Chief for Lamplighter. Last year, I was the Public Relations Manager...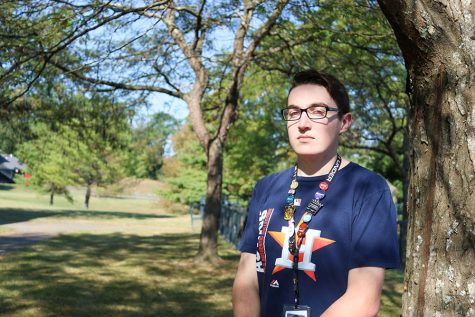 Mike Marshall, Sportswriting Editor
My name is Mike Marshall and this is my third year on the PLD Lamplighter staff. In my first year, I was a staff reporter and mostly kept up with schedules...