Welcome to Advice for LIVing
A super cheesy, weekly column for students on how to live a more positive and happy life
First, let me explain the pun in the title. My name is Olivia, and this is my advice column on how to live a happy life. Get it? O-Liv-ia?
Now that we've got that covered, let's dig in: Navigating high school can be difficult so it's easy to let it overwhelm you with hormones, young love, friendships, stress, and a plethora of both physical and mental changes.
With that, negativity is bound to happen. There is so much pressure to look a certain way, act a certain way, and do certain things. Right?
In this weekly column, I will be answering questions, sharing stories and uplifting quotes and pictures, and hopefully putting a smile on your face.
Liv's Recipe for Positivity
You will need:
-A heaping helping of kindness
-A few dashes of gratitude 
-A dollop of acceptance 
-A sprinkling of self-love
-An abundance of compassion
-And 1 large smile
Having a positive attitude can be difficult, even for the most optimistic person, but trying to incorporate a little more kindness, gratitude, acceptance, self-love, compassion, and smiles into your day can make a difference in your outlook. 
You'll feel better and possibly make someone else feel better.
Positivity and happiness are contagious. I mean, if you look at or talk to someone smiling and happy, how could you not feel better?
Starting this week, I'll be taking advice requests. Email me at [email protected]. I will not print real names, and the information you share will not be shared with others.
Don't forget to smile today!
About the Contributors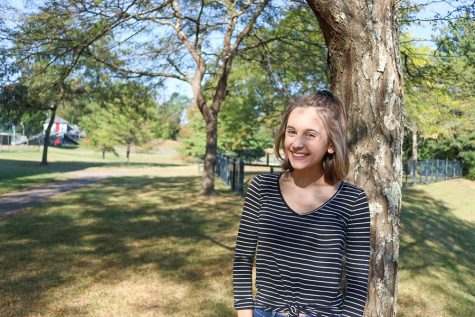 Olivia Doyle, Editor-in-Chief
My name is Olivia Doyle. This is my third year on staff and I am one of three Editors-in-Chief for Lamplighter. Last year, I was the Public Relations Manager...