Why We Didn't Attend the Trump Rally
As student journalists, covering a political rally by the President of the United States in your town is a once-in-a-lifetime opportunity. 
President Donald Trump held a campaign rally in Downtown Lexington on Monday, Nov. 4. He hoped to convince supporters to vote for Matt Bevin in the 2019 Kentucky gubernatorial race and campaign for the 2020 presidential election. 
While many student journalists would be flocking to such a rally with dreams of writing the perfect news story, we decided not to attend because even though the experience of covering such an event would have been exhilarating, we felt the cons heavily outweighed the pros especially with safety concerns high and tensions among political parties the most strained they have been in years.
As an Editor-in-Chief and Chief Copyeditor, we are in charge of publishing content posted on our website–a job we take seriously. Our information is fact-checked multiple times before final publication, and we both aspire to enter the field of journalism professionally. However, with President Trump's stance on the media being one of the harshest in American history, we were worried that being student journalists would put a target on our backs. 
Also, Trump offends us. He berates the press on a daily basis, often referring to them as "fake news" or "the enemy of the people." Not exclusively with his political standpoints, but with his rhetoric. His war on journalism has caused a rift between the public and the media. Journalists have been deemed the most dishonest humans on the planet by the President and he has made journalism seem unnecessary and unimportant. 
In fact, during his rally in Lexington, Trump turned his attention to the media gathered in the press pool. He specifically pointed out The New York Times and The Washington Post.  Right on cue, the crowd of supporters began booing the media outlets.
"But that disgusting newspaper that's right there, The Washington Post, declared the campaign to impeach President Trump has just begun," said Trump. "I looked at the New York Times, and it was like a little leaflet that you hand out at a grocery store, right? The wind would blow it away. It was dead. I call it the failing New York Times only because eventually it will fail."
It's ridiculous and offensive. But that's not the only reason we didn't go–we didn't feel safe. Our safety concerns were not solely dependent on Trump's or Bevin's political standpoints, but on the fact that supporters of these men have been known to get violent. For example, on Feb. 12, 2019, it was reported by The Washington Post that a BBC cameraman was attacked while reporting at a Trump Rally in El Paso by a supporter. 
The supporters of the rally were not our only concern because those participating in protests have been known to get violent as well. At Trump's rally on Oct. 10, 2019 in Minneapolis, Trump supporters and protesters clashed. It soon turned violent with protestors burning MAGA hats and throwing urine in the streets, and the police had to intervene using pepper spray. 
These risks were just too high for us to feel safe attending this event. If it would have been hosted by gubernatorial candidates Matt Bevin or Andy Beshear, we would have felt safer. But not Trump's. His rallies have too high risks for things to get potential dangerous and violent.
Some of our fellow staff reporters at PLD Lamplighter did attend the protests and rally, and although nothing became violent, a protestor from outside of the event managed to make their way inside yelling an expletive at Trump during his speech. This person was quickly hauled out by security and was publicly chastised by Trump.
Even though nothing too dangerous occurred at the event, we still feel okay that we didn't attend. It's a shame that we live in these times, but the bottom line is that our fear of getting hurt exceeded our journalistic urge to cover the event in person. 
About the Contributors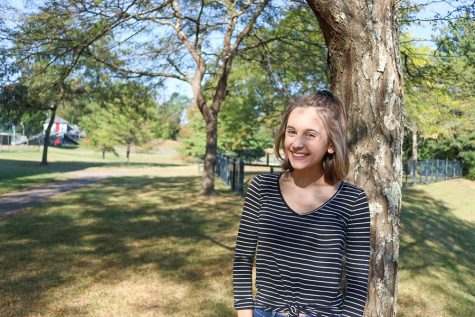 Olivia Doyle, Editor-in-Chief
My name is Olivia Doyle. This is my third year on staff and I am one of three Editors-in-Chief for Lamplighter. Last year, I was the Public Relations Manager...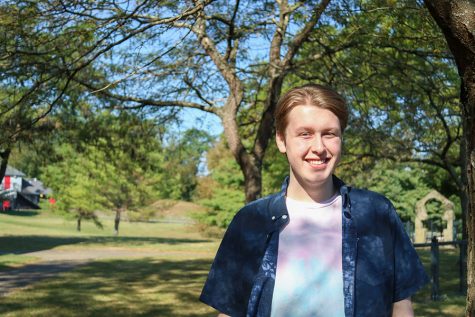 Anthony Mondelli, Chief Copy Editor
My name is Anthony Mondelli, this is my second year on the Lamplighter staff. I wouldn't want to spend my senior year any other way.

This year I'm...