A Look Into the 2017 Football Season
With an 0-4 start, the Bulldogs season is looking up after a close game this past week.
In cities and towns across America, the end of the week means lights shining down on the turf as students and parents alike cheer for their favorite players. Friday night lights are a pennant of high school culture across the nation and Dunbar is no different.
After finishing out the 2016 season with a 3-8 record, the Bulldogs' football season is quickly underway with a 0-50 loss to Southwestern, followed by a 0-17 defeat against George Rogers Clark the following week and a 0-37 loss to the Tates Creek Commodores on Sept. 8. Most recently, the Bulldogs had a 21-22 loss against the Pirates of McCreary Central.
Although the Bulldogs have had a tough season so far, their defense has been ranked top five in the state against the pass. With few regular season games ahead, the Bulldogs have a tough road to put them at an advantage for the post-season. "We want to have a six-win season," said head Coach Christopher Mullins.
It has been four years since the Bulldogs have had a six-win season. In addition, the coaching staff would like to host a home playoff game for the first time since the 2005 season when the Bulldogs lost in the division Elite Eight game.
The Bulldogs received an all new coaching staff last year which put them in a unique situation during the 2016 season. "This was my first winter here so anyone will tell you, that knows anything about high school football, is that the winter time is the most important time," said Coach Mullins
"We're very optimistic about this upcoming season, we have a nice roster. We have about 30 or so incoming freshmen that are playing so we have a very large freshman class. We're up about 75 players. It's a bunch of guys that have worked really hard since January…So, we're very hopeful that we have a good season because the guys have worked really really hard and we've kind of come together as a team. The guys get along and it's been a good time so far," said Coach Mullins.
The Bulldogs have had a rocky start, but according to transfer quarterback, Tanner Cox, "it was only little things that were the reason we lost and we're just trying to get those fixed now- I think we've gotten those fixed this week in practice." Dunbar welcomed Cox, a junior, from LCA this season as quarterback.
With the season just beginning, the JV and Varsity Football teams have plenty of time to fulfill their potential and earn a win. According to Cox, "Everyone has bought into the program and we just go out there and try and get better every day." "We know we've lost but it's time to bounce back and come back better than ever," said junior running back and linebacker Joseph Walker.
The Bulldogs take on Frederick Douglass at home on Sept. 22 at 7:30 pm for the 2017 Homecoming game.
About the Contributors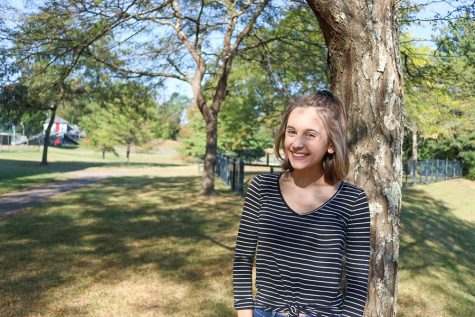 Olivia Doyle, Editor-in-Chief
My name is Olivia Doyle. This is my third year on staff and I am one of three Editors-in-Chief for Lamplighter. Last year, I was the Public Relations Manager...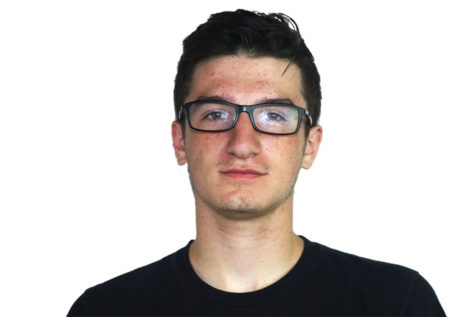 Andres Gedaly, Staff Reporter
This is Andres' first year on staff and he is interested in film and music.