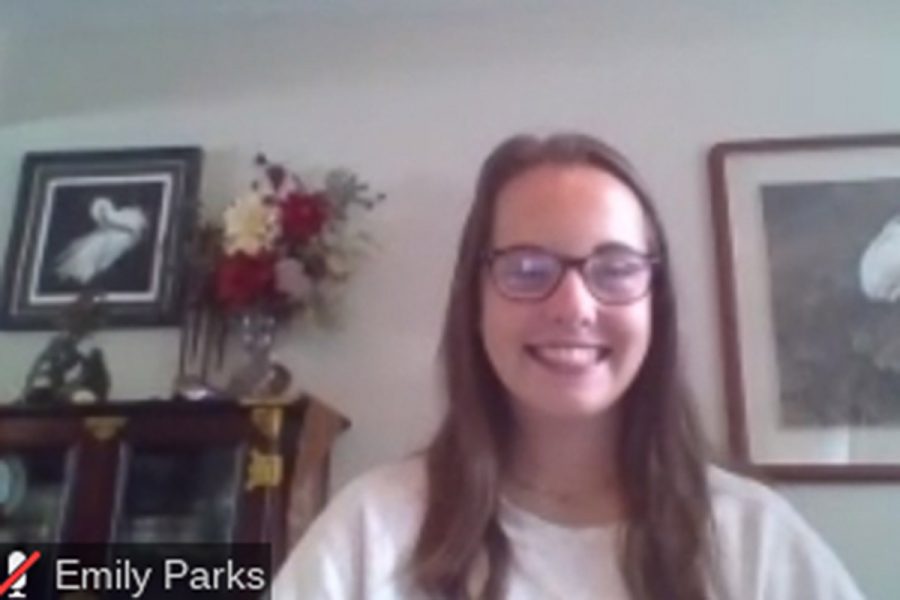 My name is Emily Parks, I am a senior at Dunbar and this is my third year on staff. In the past I have worked with human relations and been the human relations manager on staff. This year I am focusing mainly on broadcasting and video! I am super excited to get to meet all the new people and show them how much of a family Lamplighter is.
In my free time, I enjoy hanging out with my friends, and I love to run. I am on the cross country team here at Dunbar also. Being outside is one of my favorite things because it's very calming and relaxing.
I believe we are going to have an amazing year, even given the circumstances!!
Emily Parks, Staff Reporter
Nov 02, 2020

We Support Donald Trump

(Story)

Nov 02, 2020

Should School Sports Happen?

(Story)

Oct 08, 2020

I'm Ready to Go Back to School

(Story)

May 27, 2020

Making the Most of the Quarantine

(Story)

Jul 13, 2019

The Importance of Extracurricular Activities

(Story)

May 31, 2019

A First Year Lamplighter

(Story)

Mar 31, 2019

Is Generation Z Lazy?

(Story)