PLD Track & Field Show Two Dominant Performances
Dunbar's Track & Field started their season strong.
Dunbar's Track and Field team has had a hot start, winning their first track meet in Fayette County, and with both of Dunbar's boys' and girls' teams winning the Lafayette All-Comers Meet on April 6.
Both the teams won the PLD All-Comers Meet on April 13.
The boys' team was led by outstanding performances on multiple events with senior Mario Paul, Jr., a University of Houston Track & Field commit, finishing 1st in the 400 meters hurdles, and senior Oumar Toure finishing 1st in the 100 meters event.
The girls' team also performed well.
Junior Brittany Baird finished 2nd in the 100 meters event and 3rd in the 400 meters event.
"It feels so good to be back. Our team has started off strong…[and our] hard work is paying off," Baird said. 
Sophomore Brock Kaczmarek has also contributed to the team's success by helping them win the 4×800 event. With the season cut short last year due to the pandemic, he said he is focusing on his goals this season.
"
…as long as we keep doing what we're doing as a team, I think we will be great."
— Brock Kaczmarek
"For me, it's about focusing on how I place…as long as we keep doing what we're doing as a team, I think we will be great," Kaczmarek said.
Even though the team has gotten off to a great start, the majority of the season is still ahead. Fayette County City Championships aren't until May 4 and State Championships are June 10-12. 
Head Coach Mario Paul, Sr. said he has high hopes for the team making it to the state meet this year.
"It's a start…" he said. "Track is a sport of absolutes and a lot of things can happen between now and the regional and state meets. You can't get too cocky in this sport. My goal for the team is to qualify as many athletes as possible to the state meet and to win in the events that we are able to win."
The team has shown promise early this season and will look to continue their success as the season progresses.
About the Contributors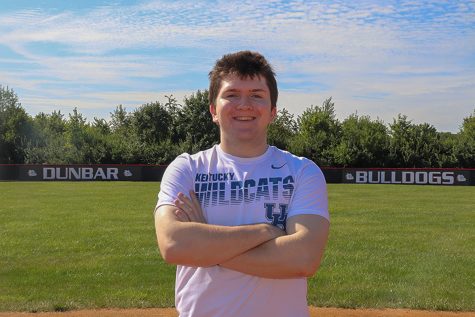 Jacob Hayes, Sports Writing Editor
Hi, my name is Jacob Hayes and this year I am a senior. This is my second year being part of PLD Lamplighter and I am our Sports Writing Editor. As time...