COVID-19 Affects Students and Families
The friends and families of many Dunbar students have contracted the coronavirus.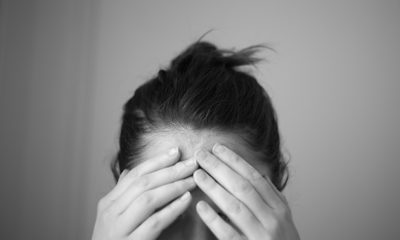 The coronavirus pandemic has been ongoing for about 8 months, prompting changes at the national, state, and local level. According to Kentucky's COVID-19 dashboard, Dunbar has had 35 total student COVID-19 cases. Other students have had affected family members.
"First my mom got the virus, and then two days later my dad got it," senior Emily Spores said. "They both had to quarantine, so my younger brother and I had to start taking care of the dog and our house ourselves."
Spores described the work that goes into caring for her parents.
"We make our parents' food and wear masks to bring it to them. We have been doing the dishes, laundry, and sanitizing everything regularly. Throughout the day my brother and I have school work we do like we have been doing since March, but we can't go to church or anything. The most we go out is to grab the mail."
But she said that she and her family are staying strong despite the difficulties.
"What's really a blessing is that we have family and friends that bring us meals and groceries every day since we can't go to the store," Spores said. "I encourage anyone else who has been affected to stay strong and find the positive in every day."
Sometimes a student will get COVID-19 and also be on a sports team, which ends up affecting not only that person and their family but also has the potential to affect the coaches, trainers, and the other students on the team.
"My sister is on the cheer team at Dunbar and came in contact with another girl on the team who tested positive," a senior who asked to remain anonymous said. "She has been quarantining herself in her room since she got tested on Wednesday. She got her test results back today, and she tested positive as well. One of my parents has been bringing her food to her room with a mask on and leaving it outside the door." 
"
I had to cancel college visits because we all had to stay in our house for 10 more days."
The senior said the experience affected her whole family.
"This is new for all of us and we will have to quarantine for a bit longer now since she has tested positive," they said. "I had to cancel college visits because we all had to stay in our house for 10 more days." 
Some students have not had affected family members, but know neighbors or friends who have contracted COVID-19. For many of them, the experience was still frightening.
"My neighbors got COVID-19 a few months ago," senior Audrey Jones said. "I know they quarantined while they had it to keep others from getting sick. Now, when she is tired she gets migraines."
Jones said her neighbors are the grandparents of a friend whose other grandparents also had the coronavirus.
"They were hospitalized for a week or so," Jones added. "It affected her a lot because she didn't want her grandparents dying from it and while they were in the hospital that is all she could think about."
Across the city, arrangements are being made for going back to in-person school in January. The FCPS COVID information page can be found here.
About the Contributors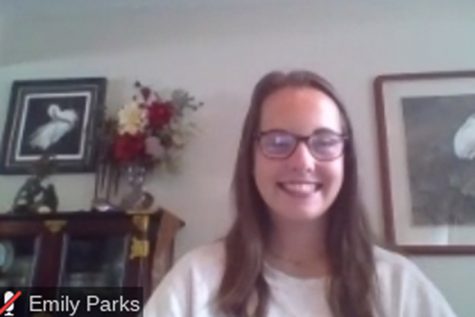 Emily Parks, Staff Reporter
My name is Emily Parks, I am a senior at Dunbar and this is my third year on staff. In the past I have worked with human relations and been the human relations...