I'm Ready to Go Back to School
At-home learning is an unpleasant adjustment for some students.
Whether or not schools should return to in-person education or continue with virtual learning has been a significant controversy among students in recent weeks. 
At this point in the COVID-19 pandemic, the mental health of students at Dunbar is a major concern. However, many still want to stay at home until the COVID-19 incidence rate goes down. 
Other students at Dunbar have formed their own opinions on the situation. Class time is a common concern.
"I like it, but I wish the teachers wouldn't take the whole 90 minutes. It's hard to focus and we don't have time to do classwork," junior Emily Hightman said.
"
Most classes seem like busy work.
— Dominic Verry
When schools transitioned to NTI last spring semester, some students felt that it did not go well. More thought and preparation was put into students' learning this semester, but some students are still not satisfied.
"Most classes seem like busy work. The teachers are either not teaching, or just teaching to fill up the time requirement— especially in electives," senior Dominic Verry said.
Another problem students seem to have with virtual learning is the struggle to find the motivation to do anything outside of the required Zoom meetings.
Since the lectures are all at home, it appears students find it harder to then do the homework.
"I wish they'd realize how hard it is to find the motivation to do it. Lots of kids don't have the chance to focus because of things going on at home," a senior who asked to remain anonymous said.
If we are going to continue with NTI after fall break, I think some changes need to be made, and many students seem to agree.

I think going back in-person would be most ideal, not just for mental health reasons but to gain the most out of each and every school day. 
About the Contributors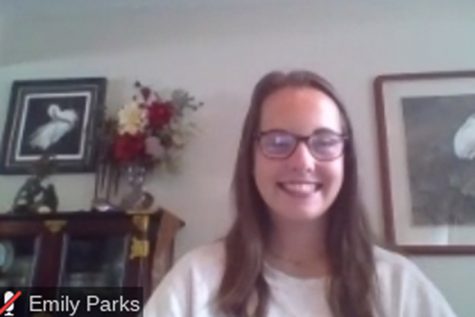 Emily Parks, Staff Reporter
My name is Emily Parks, I am a senior at Dunbar and this is my third year on staff. In the past I have worked with human relations and been the human relations...