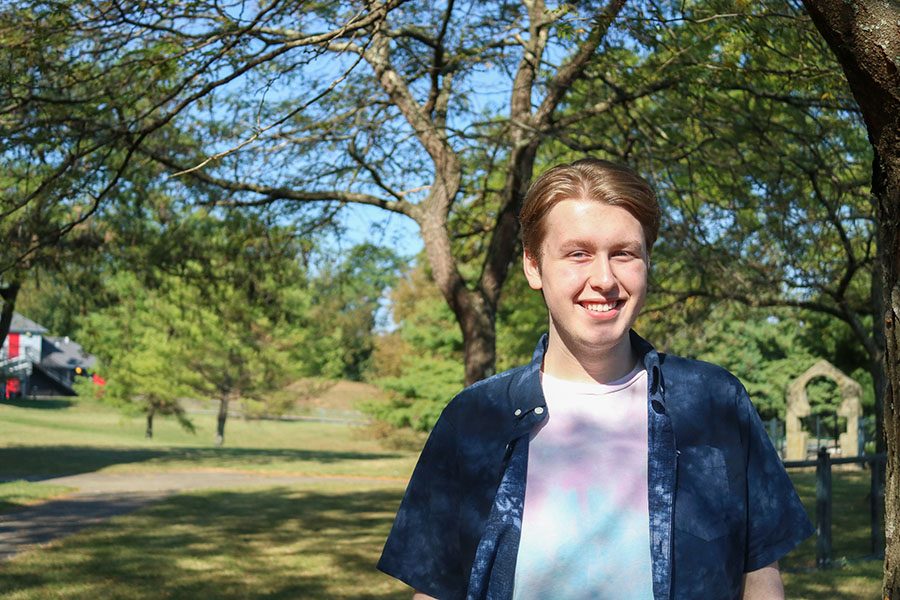 My name is Anthony Mondelli, this is my second year on the Lamplighter staff. I wouldn't want to spend my senior year any other way.
This year I'm taking on the role of being a Copy Editor. I absolutely love writing and editing, so what could be better. I love writing opinion pieces, especially when they involve political issues.
Being apart of Lamplighter has taught me so much I never knew I wanted to learn. My goals for this year include making every article published the best it can be, as well as making writers out of anyone with a passion for it.
Joining Lamplighter has led me to discover my love for journalism so much so I plan on majoring in journalism in college. I hope to one day be a prominent journalist reporting on everyday issues and informing people about what's happening in their communities.
Anthony Mondelli, Chief Copy Editor
Mar 24, 2020

Coronavirus Relief: Still Not Enough

(Story)

Mar 13, 2020

Trump's Coronavirus Failure

(Story)

Mar 05, 2020

Super Tuesday Shake-up

(Story)

Feb 28, 2020

Why I'm Voting for Joe Biden

(Story)

Feb 05, 2020
Feb 03, 2020

Disney Is Failing LGBTQ Youth

(Story)

Jan 31, 2020

Demi Lovato Makes A Tearful Comeback

(Story)

Jan 17, 2020

One Person, One Vote

(Story)

Jan 16, 2020

Tensions Rise at the Democratic Debate

(Story)

Jan 10, 2020
Nov 07, 2019

Why We Didn't Attend the Trump Rally

(Story)

Nov 04, 2019

Teacher Spotlight: Mrs. Wendy Turner

(Story/Media)

Oct 16, 2019

The Future of our Country is at Stake

(Story)

Oct 15, 2019

Teacher Spotlight: Mrs. Amber Faris

(Story/Media)

Sep 30, 2019

The Process of Impeachment

(Story)

Sep 17, 2019

Teens Need to Get Political

(Story)

Jun 12, 2019

Top Five Ice Cream Shops in Lexington

(Story)

May 08, 2019

What I Learned as a First Year Journalism Student

(Story)

Apr 30, 2019

Anthony's Top Five Summer Starbucks Drinks

(Story/Media)

Mar 28, 2019

Reflecting on my Favorite Teacher

(Story)

Nov 15, 2018

School Makes Reading Less Enjoyable

(Story)