Top Five Ice Cream Shops in Lexington
Nothing makes summer better than a delicious cold treat.
Summer is quickly approaching us and with summer comes longer and hotter days. Increasing temperatures can make a person miserable. Here are my top five places to get a nice summer treat to help you cool down:
Located on Mall Road, this shop offers a unique variety of ice cream. Costumers can build their own sundae or choose from a selection of their "signature creations" which range from "Dough for it" to "Cookies make everything Better." They also offer different toppings and cones so there's something for everyone.
Located in the Summit's food barn, this shop offers their "signature sundaes" as well as single scoops and even sorbet. My two favorite sundaes are bourbon ball and the s' mores, both of which invoke summer nostalgia perfect for the season.
This classic ice cream shop located in Beaumont Center offers flavors from chocolate chip cookie dough to french vanilla and everything in between such as jamocha and coffee. They also offer sundaes, a variety of cones, and even ice cream sandwiches.
This shop, which opened just a few years ago, is located in the Summit. They offer a new twist on a summer cooldown with fruity pops such as blackberry, lavender lemonade and even pineapple jalapeno. They also have creamy pops that include coffee, strawberry cream and buttermilk.
They even offer cookie pops which include chocolate brownie and cookies and cream. Every pop comes with the option to dip, dredge, drizzle, or dust at an extra charge. All pops are less than $5, are absolutely delicious and prove to be the perfect summer treat
There is absolutely nothing better than a milkshake, especially when it comes from Sonic. Not only do they have classic shakes like vanilla, chocolate, and strawberry they also offer what they call "master shakes." These include flavors like oreo peanut butter and even oreo cheesecake. An added perk is that these shakes are half-price after 8 p.m.
About the Contributors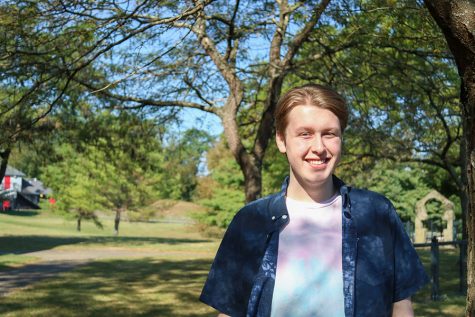 Anthony Mondelli, Chief Copy Editor
My name is Anthony Mondelli, this is my second year on the Lamplighter staff. I wouldn't want to spend my senior year any other way.

This year I'm...