Andrew Yang
While the Democratic field continues to shrink no one should be ruled out
Andrew Yang is the perfect example of the American Dream. Born in New York from Taiwan immigrants, Yang went on to study at Brown and Columbia University. He is a former lawyer, CEO, and entrepreneur.
Witnessing the effects of the financial crisis, he founded the non-profit Venture for America organization. The VFA recruits college graduates and places them with start-ups in struggling cities across the country. This allows them to gain training as entrepreneurs. 
Because of his work, he received a Champion of Change award from President Obama as well as being named an Ambassador for Global Entrepreneurship.
Yang continues to dedicate his life's work to ensuring people continue to have job opportunities in their communities. He has worked towards lowering unemployment, income inequality, and poverty. He blames the rise of these issues on job loss as a direct relation to the increasing use of automation.
The policy he claims that will fix these problems is his Freedom Dividend. This universal basic income plan outlines that every American 18 years old and up will receive $1000 a month, $12,000 a year, "no strings attached." 
The idea of a universal basic income isn't new but it has been making a resurgence in recent years. Thomas Paine,  Martin Luther King Jr., and Richard Nixon, all proposed some form of this. It may seem like a revolutionary progressive idea but in reality, it isn't. 
However, the question, of course, is how would he pay for such an expensive plan? 
His solution, taxes, but not directly imposed on the middle class or low-income families. He has proposed the implementation of a value-added tax. A value-added tax is somewhat similar to a sales tax but the collection process is different.
Instead of being collected all at once when an item is purchased, the tax is collected throughout the production process. VATs have been shown to work. All of the European Union has a VAT implemented as well as all OECD countries, excluding America. 
Yang has said that besides increasing government revenue to pay for his "freedom dividend,"  a value-added tax would be a way to make large companies such as Amazon and Google pay their fair share of taxes. 
Even though his idea is resonating with those who already support him, he is failing to gain traction in the overall race. 
He is currently polling at 3 percent nationally but he raised more than $16.5 million in the fourth quarter, only $6.2 million less than front-runner Joe Biden.
Virtually unknown when he announced his campaign, Andrew Yang continues to rock the Democratic establishment with his bold policy ideas and his surprising fundraising numbers. While he is still trailing the front runners of the democratic race, he is not a man who should be ignored or ruled out. 
At this time he has outlasted governors, congressmen, and other Washington insiders. He is definitely someone to continue watching. However, Yang did not qualify for the January debate as he was unable to reach the polling threshold.
Yang has previously and continues to criticize the process by which the DNC organizes the debates.
Yang was the only person of color on the last debate stage. January's debate will be the least diverse debate this election cycle.
With the Iowa primary just weeks away, the democratic field will continue to shrink. 
The Democratic nomination process is by no means near the end. However, time is running out for candidates to get their names out there to undecided voters. The rest of this race will happen in the blink of an eye. Even so, no candidate should be ruled out just yet.
About the Contributors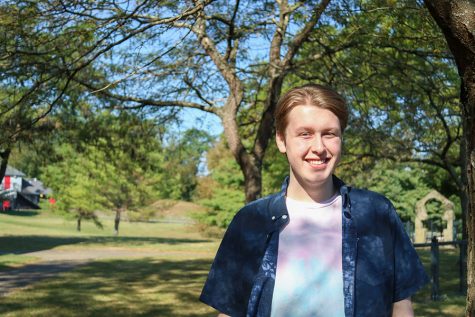 Anthony Mondelli, Chief Copy Editor
My name is Anthony Mondelli, this is my second year on the Lamplighter staff. I wouldn't want to spend my senior year any other way.

This year I'm...