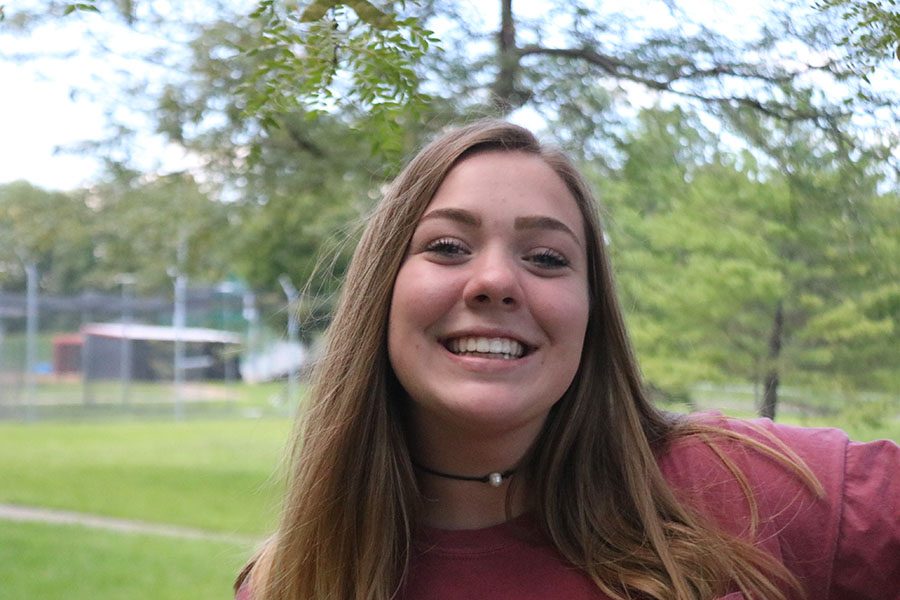 My name is Savanna Montgomery and I have been interested in journalism since elementary school. I've been writing since I could remember, I've made it like a safe place for me to be myself and to write what's on my mind. I joined Lamplighter hoping to write and be apart of the writing team but then was greeted with the opportunity of becoming Photo Editor.
As I enter my second year on the Lamplighter Staff, I will have transitioned into becoming Copy Editor. I hope to bring new ideas and help the development of new stories unfold. Since writing has always been a passion of mine, I hope to achieve great things as Copy Editor.
I am a senior at PLD and I am involved with writing activities and performing arts. I plan to major in Media and Communications, and I'm hoping that this new experience a as copy editor will help strengthen and help me better my leadership skills.
I love performing arts and I have been obsessed with musicals for the longest time. Performing to me is also like a refuge and a safe place. I have made many friends through acting, and its a bond that I hope to make while being on Ed Board.
I hope I can surprise you this year with what is to come in Lamplighter.
Savanna Montgomery, Copy Editor
May 27, 2020

COVID-19 Cancelled My Final Performance

(Story)

Jan 21, 2020

My Life as a Theater Kid

(Story)

Nov 13, 2019

Drama Department Performs Almost Maine

(Story)

Sep 12, 2019

My Number Neighbor and Me

(Story)

May 31, 2019

Saying Goodbye to Seniors

(Story)

May 28, 2019

YouTube Channels Featuring ASMR

(Story)

Apr 28, 2019

Dunbar Drama Presents Newsies

(Story)

Apr 04, 2019

Searching for the Perfect Prom Dress

(Story)

Mar 05, 2019
Feb 17, 2019

Barks and Recreation Club

(Story/Media)

Jan 21, 2019
Jan 20, 2019

Tabletop Gaming Club

(Story)

Dec 12, 2018
Dec 10, 2018
Dec 03, 2018
Nov 15, 2018

Ping Pong Club

(Story/Media)

Oct 22, 2018