Dunbar Drama Presents Newsies
PLD's Drama Department recently performed the musical, Newsies based on the real Newsboy Strike of 1899.
Back then, newspapers were the only source of media, therefore they were the only way to get information about what was going on in the world. Newsboy's jobs were to sell the daily newspaper produced by the local news companies. These newsboys were poor, orphans and in desperate need of income.
The show's main character, Jack Kelley, played by Max Taylor in PLD's production,  is a poor orphan boy who lives on the streets. He works for The World, a newspaper company that produces a mass selection of newspapers. In the show, Jack is faced with the problem that caused the real Newsboys of New York to strike.
The New York World was one of the most popular newspaper companies in 1899. Joseph Pulitzer, played by Nick Clevenger, owned The World and was one of the most powerful men in New York. These men produced the papers and sent them out to the Newsboys, where they would purchase a stack of papers and earn back the money when all of them were sold.
The strike began when Pulitzer decided to earn more money and raise the price that the Newsboys pay for the papers. It was hard enough for them to purchase the regular amount of papers so paying 60 cents instead of 50 was hard on them.
Newsboys refused to purchase papers after the prices were raised. The strike lasted several days, where newsboys stood in the streets protesting and blocking traffic. The strike continued to grow. Over 5,000 Newsboys joined in on the rally.
Drama teacher Mrs. Alicia Henning chose this show has made sure to add in specific parts of history that have been left out in the books. The Newsboy Strike was led not only by boys who sold papers, but also girl newsies. In Dunbar's production, they have made sure to add female newsie characters to represent the women who have been washed out by history.
Even though Pulitzer did not lower the price, they did agree on purchasing back the unsold papers. This New York Newsboy Strike inspired many other strikes in history such as the 1920's Louisville, Kentucky Newsboys Strike. The kids who dealt with the strike set a large example for the world.
The importance of the strike and the musical are to show young adults that they are able to stand up for their rights and fight for what they believe in.
About the Contributors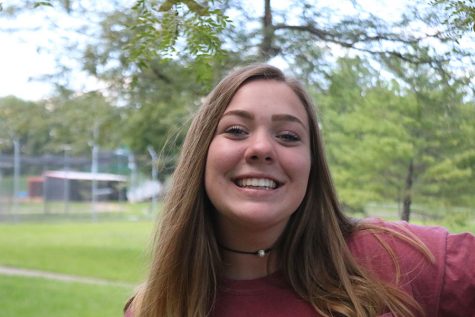 Savanna Montgomery, Copy Editor
My name is Savanna Montgomery and I have been interested in journalism since elementary school. I've been writing since I could remember, I've made it...