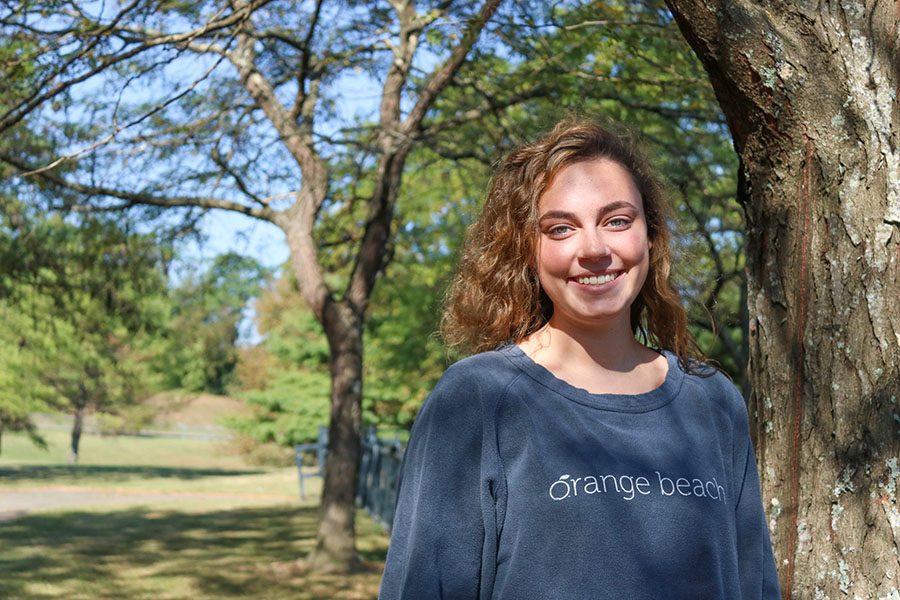 I'm Eleanor Davis and I am a Senior at Dunbar. This year marks my third year on staff and I am fortunate enough to be one of the Editors-in-Chief for Lamplighter. Last year, I was the Human Resources Editor. Not only did I learn important leadership skills that I plan on implementing this year, but I was also able to practice my writing skills and produce many different articles and blogs.
As an editor, I plan on making our staff an efficient, effective journalism program. My main goal is to make Lamplighter even more of a force than it already is. I hope that this is evident by us winning competitions and making our voice known.
Outside of Lamplighter, I am a 4-time varsity volleyball player, student class president, and an active member in both beta club and student voice team. I love to go to the movies and spending time with my family is the best!
I can't wait for you to see what content I produce this year! Please continue browsing our website and Live, Love, Lamplighter!
Eleanor Davis, Editor-in-Chief
Feb 14, 2020

What I Want to Do Before I Leave

(Story)

Dec 19, 2019

I Need Longer Pants

(Story/Media)

Oct 31, 2019

Upcoming Harriet Tubman Film Highly Anticipated

(Story)

Oct 19, 2019

Blog: What the Heck?

(Story)

Oct 17, 2019

New Show Highlights the Fight to be Class President

(Story)

Oct 15, 2019

Blog: What the Heck?

(Story)

Sep 30, 2019

Weekly Blog: What the Heck?

(Story)

Sep 12, 2019

Blog: My Weekly 'What the Heck?'

(Story)

Sep 12, 2019

Freshman Lessons from a Senior

(Story/Media)

May 07, 2019

A 2019 Met Gala Play-by-Play

(Story)

May 02, 2019

2019 Billboard Music Awards

(Story)

Apr 30, 2019

Becoming Editor-in-Chief

(Story)

Apr 26, 2019

What is Arbor Day?

(Story)

Mar 08, 2019

Celebrating the Women in My Life

(Story)

Feb 11, 2019

Migration Theme for 2019 Black History Month

(Story)

Jan 14, 2019

New Golden Globes Inspired Trends

(Story)

Dec 19, 2018

Dunbar Graduate Named SEC Player of the Year

(Story)

Nov 30, 2018

Student Athlete of the Week: Grayson Shively

(Story)

Dec 13, 2017

Boys' Basketball Defeated By Catholic

(Story)

Oct 23, 2017

Bulldogs Lose Close Game Against The Defenders

(Story)

Oct 20, 2017

Dunbar Teachers Share Unique Hobbies

(Story)

Oct 10, 2017

Celebrating Dunbar's Cafeteria Staff During National Lunch Week

(Story)

Sep 18, 2017

Bulldogs Triumph Against Knights

(Story)