Dunbar Graduate Named SEC Player of the Year
Leah Edmond, who plays volleyball for the University of Kentucky, graduated from Dunbar in 2016.
This fall has been of the University of Kentucky's best seasons in history. With every cylinder firing in sync, Kentucky was able to defeat every team in the SEC, only dropping a total of six sets.
Believe it or not, Dunbar has had a role in this road to victory. A notable alumnus, Leah Edmond, was a starter for the Wildcats and made great contributions to the team this year.
When starting the season, there were many doubts if the team was going to be as stellar as advertised. Losing their first three games to Creighton, USC, and UNI, the team did not start off running.
However, they were able to redeem themselves in their next tournament, beating College of Charleston, Dayton, and Kansas.
From there, they only lost two games the rest of the season.
During this season, the Wildcats gathered a variety of awards. Four players were granted a spot on the All-SEC team, Gabby Curry was named SEC Libero of the year, Alli Stumler was named SEC Freshman of the Year, and Leah Edmond was named SEC Player of the Year.
Not only were the players exceptional, but also the coaching staff picked up some accolades as well. Coach Craig Skinner won SEC Coach of the Year.
Although the season was a great ride, it did come to an end during a heartbreaking loss to Nebraska in the second round of the NCAA Tournament.
Even though the cats put everything out on the court, numbers don't lie.
Nebraska had a higher hitting percentage (.239), a larger number of kills, aces, and blocks, but fewer errors than Kentucky had. With numbers like that, it is hard to beat a strong team.
It was especially heartbreaking because a similar loss had happened during the 2017 NCAA Tournament. Kentucky and Nebraska met in the Regional Finals, with Nebraska coming out on top.
Even though UKVB suffered a loss at the end, overall they had an amazing season.
Leah Edmond was one of the star players on this UKVB team and she started right here at Dunbar. Leah is a 6'2 outside hitter for the team.
Leah graduated from Dunbar with honors such as Under-Armour Second-team All American, AAU ALl American, 2015 Region Player of the year, two-time all-city selection, and so SEC many more.
In her college career, she has been awarded freshman of the year, SEC player of the year, and multiple SEC player of the week. She helped carry the 2014 Dunbar volleyball team to a state final four.
Leah moved all around throughout her childhood due to her father's football coaching career. Growing up she had her own workout regimen to stay in shape. Often time she would workout right along with the football teams her father coached.
At age 8 Leah was doing 30-inch box jumps.
Some of the places that she lived were Arizona, Tennessee, and Oklahoma before moving to Kentucky. Originally Leah was a gymnast but after growing a large amount, he became a volleyball player.
From there Leah became a star.
During her sophomore year, Leah averaged 4.53 kills per set, 14th in the nation at the time. She had a season-high with 26 kills at Marquette.
Not only can she hit but she is also a good defensive player with a season-best of 17 digs against Alabama.
The UK Volleyball team had an amazing season but with their current team and Leah Edmond, they will be able to do big things next year.
About the Contributors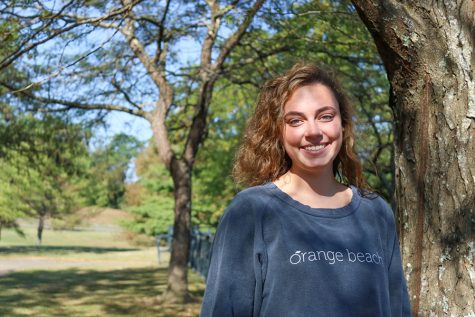 Eleanor Davis, Editor-in-Chief
I'm Eleanor Davis and I am a Senior at Dunbar. This year marks my third year on staff and I am fortunate enough to be one of the Editors-in-Chief for Lamplighter....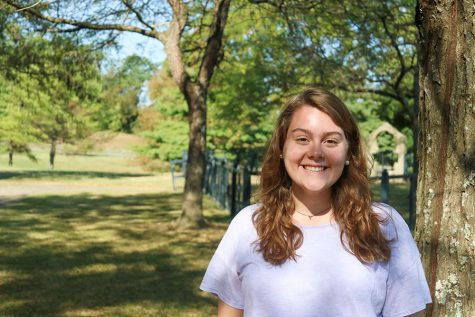 Allison Jones, Sports Broadcast Editor
I'm Allison Jones and I'm a junior at Dunbar. I am the Sports Broadcasting Editor and this is my second year on staff. For my editor position I go...