Migration Theme for 2019 Black History Month
There are many memorable figures who are honored during Black History Month, including Frederick Douglass, Harriet Tubman, Booker T. Washington, Louis Armstrong, Malcolm X, Angela Davis, Sammy Davis Jr., Martin Luther King Jr., and President Barack Obama.
Also, the Association for the Study of African American Life and History, in coordination with Carter G. Woodson, founded Black History Month and has organized it since 1926, and since 1928, the association has come up with annual themes.
Last year the theme was "African Americans in Times of War." 2018 also happened to be the centennial celebration of the end of WWI although the month covered African Americans fighting for the United States since the Revolutionary War.
This year's Black History Month theme is Black Migrations. Due to slavery, many African Americans migrated from Africa to North America, but these passages do not provide enough information for people to understand the extent of these migrations.
The focus of this theme is on the migration of 20th century African Americans from southern farms to cities.
Throughout February the emphasis will be how this migration caused many major movements and historic events such as the creation of jazz and ragtime, the Harlem Renaissance, the Garvey Movement, increase African American industrial workers and entrepreneurs, the Red Summer of 1919, and the Civil Rights Movement.
About the Contributors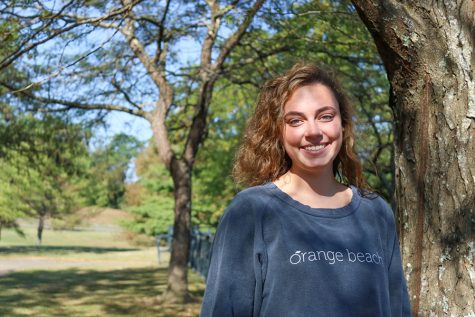 Eleanor Davis, Editor-in-Chief
I'm Eleanor Davis and I am a Senior at Dunbar. This year marks my third year on staff and I am fortunate enough to be one of the Editors-in-Chief for Lamplighter....