2019 Billboard Music Awards
This year's show was truly memorable. From Taylor Swift to BTS to the Jonas Brothers, the 2019 BBMAs did not disappoint.
This 2019 Billboard Awards, hosted by Kelly Clarkson, had many highlights. This included the impactful opener by the host herself where she sang a whole melody of today's best hits including "Boo'd Up," "Girls Like You," and "I Like It." It was an excellent mash-up and the viewers at home got to see the celebrities in the audience dance as Clarkson sang their songs.
Taylor Swift also had a show-stopping performance with Brendon Urie from Panic! At The Disco. This included a bright rainbow of colors, fireworks, and many dancers, as well as Urie flying in mid-song with an umbrella in his hand. After the show, attendees took to Twitter and told the world that Urie had to hang from the ceiling for a large portion of the song until his verse started.
After they come back together, the Jonas Brothers had their first performance at the BBMA's. Their mashup of songs, including their new hit "Sucker," was truly electric, but their wives were the ones who stole the show. With Sophie Turner, Priyanka Chopra, and Danielle Jonas at the event, (and hanging out together nonetheless) viewers couldn't help but be jealous of not only their impeccable style but also the close friendship.
Another highlight of the night was when notorious Game of Thrones fan, Drake, gave a shout out to one of the show's characters in his acceptance speech. After winning twelve different awards, the rap artist made sure to shout out Arya Stark, the main character on GOT. Drake has been known for acceptance speeches on the wackier side, but this one definitely took the cake.
These were only a few of the highlights from the night, but there were many more exciting things that happened at this year's Billboard Music Awards. With many great performances, big winners, and lots of shocking moments, the only question that viewers have left is how will the BBMA's top itself in 2020?
About the Contributors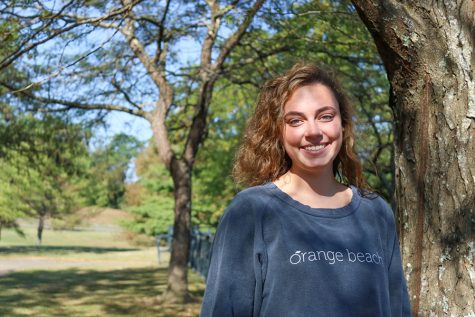 Eleanor Davis, Editor-in-Chief
I'm Eleanor Davis and I am a Senior at Dunbar. This year marks my third year on staff and I am fortunate enough to be one of the Editors-in-Chief for Lamplighter....