Racing at a Distance
Cross country had to make adjustments for its 2020 season.
Cross country, as with every other fall sport, was heavily affected by the coronavirus. Dunbar also had a new coach this season, Alex Humillier. Despite the changes, the team was able to adapt to the new restrictions. Both the boys' and girls' teams qualified for the state meet in Bourbon County on Oct. 31, where the girls' team placed 14 out of 35 teams and the boys placed 35 out 36 teams.
The team's training usually starts near the end of summer, usually around July. In a normal year, teammates would train as a team of 30 to 40 kids. This year, students divided into pods, each containing around six people. These pods would meet at different times, on different days, and different pods rarely interacted during practice.
"It's a little different. We have to be separated into groups," Nina Daman, a senior on the team, said. "I'm hoping to finish this season without anyone getting COVID."
At the start of practice, each person would have to walk to the meeting area outside the track with a mask on, where Coach Humillier would check their temperature. They all had to start their runs at different times so that they wouldn't be near other runners. 
Having to change the way the team practiced was very odd for many students, especially because it made it harder to get to know each other.
"I feel bad for not knowing all the runners' names because we couldn't meet up in the same group at the beginning," Daman said.
Still, the team has managed to stay safe and successful during the 2020 season, and build community while doing so.
About the Contributors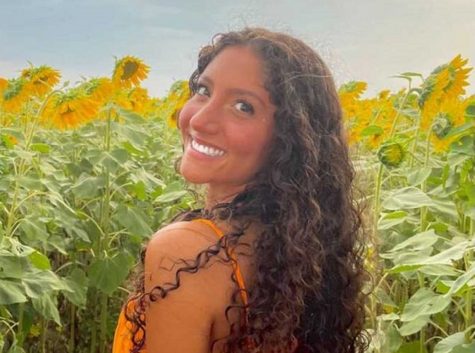 Vanessa Alonso, Staff Reporter
I am a Senior this year at Dunbar, this is going to be my third year on Lamplighter as a  Staff Reporter. I most enjoy being behind the camera doing photography...