Dwyane Wade: More Than Just Basketball
Wade's legacy is that he is a person whose influence is also felt outside of the world of basketball.
NBA legend Dwyane Wade played his last game on April 10 for the Miami Heat against the Brooklyn Nets. This game was highly significant for Wade, as he would make no post-season appearances. As soon as he walked off the court, he had completed his last professional game of basketball.
Despite the fact that the game was not a win for the Heat, Wade still put out a good performance scoring 25 points (the most scored during the game) 10 dimes, and 11 rebounds – a triple-double. After the game ended, many players with a similarly high status such as LeBron James, Carmelo Anthony and Chris Paul, who had all come to watch his last game ever, celebrated and rejoiced his career.
Wade played for many years in the NBA, becoming one of its most accomplished players, and his fans extend beyond other players.
Dunbar teacher Mr. Justin Ison said "After watching him as a player and how he's developed I've begun to respect him more. I think he is a heck of a player."
Dwyane Wade was both a great player on and off the court and arguably one of the best shooting guards only behind the likes of Kobe and Jordan. Playing 17 seasons on three different teams, starting and his ending his career with the Miami Heat, he also was a member of the Chicago Bulls and Cleveland Cavaliers.
Over the seasons, he has played a total of 1054 games, and throughout his career, he has averaged 22.0 points, 4.7 trb and 5.4 ast. He also has maintained a 48.0 FG%, 29.3 FG3 %, 76.5 FT%, and a 23.5 player efficiency rating.
He was selected by the Miami Heat from Marquette with the 5th overall pick in the 2003 draft. He made his debut on October 28 of the year he was drafted, and he posted 18 points, 4 trb and 4 ast.
Throughout his career, he was voted to play in 13x All-Star Games, made 3x All-defense and 8x All-NBA. He is a 3x NBA champion with one Finals MVP under his belt which he won in 2006, with the other years being 2012 and 2013. He also won scoring champion in his 2008 season with an average of 30.2 points per game which is the highest of his career, and MVP in his 2009 season when he was voted on the 2003 all-rookie team.  
He has also been seen as a role model for many, including a lot of high school athletes.
"Dwyane Wade was a very good player who did a lot for his community, and his retirement was important as many players came to respect his legacy," Dunbar girls' high school basketball player Tanaya Cecil said. "He didn't have a good childhood and yet he still managed to grow up and not only be a good basketball player but a role model, too."
Wade's legacy is that he is a person whose influence is also felt outside of the world of basketball.
In a recent commercial produced by the Anheuser-Busch, five people whose lives he changed for the better told him about his impact. In the commercial, viewers see him receiving five "jerseys" in exchange for his own.
These people include the sister of Joaquin Oliver who was killed in the Parkland shooting. She gave Wade her brother's basketball jersey because he was buried in a Dwyane Wade jersey.
Others included a woman whose college tuition Wade paid, a young man who Wade inspired to get a job and rise out of the low-income neighborhood, the mother of a family who Wade took on a shopping spree after their house burned down.
Finally, Wade's mother, who suffered from drug addiction while raising him, gave him a church robe in honor of a church he had built for her.
Wade will always be remembered for his career in basketball, but it's important that he also be remembered as a humanitarian. He is more than just a basketball player.
About the Contributors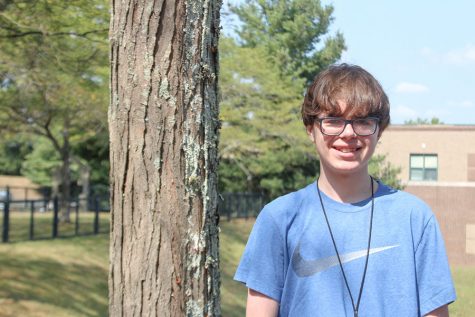 Jacob Turner, Staff Reporter
Hey, my name is Jacob and this is my second year on staff. I'm a Sophomore at Paul Laurence Dunbar High School. Writing is one of my favorite things...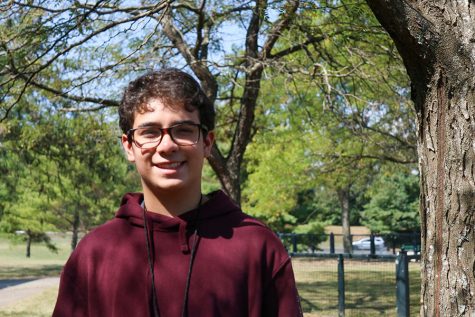 Winston Abedi, Staff Reporter
My name is Winston Abedi, I'm a sophomore at Paul Laurence Dunbar and this is my first year participating in Lamplighter.

I'm looking forward to contributing...