Dunbar Baseball's Road to State
At 15-5, Dunbar baseball is poised to make a State Championship run led by a strong cohort of seniors.
"We want to win a district title. We want to win a regional title. We want to win the State Title… and that's their goal," says Dunbar Baseball Head Coach Steve Deaton about the team.
Every year, the State Title is envied by countless teams across the state, but few have the tools to achieve it. With a 15-5 record against one of the toughest schedules in the state, Dunbar has firmly established itself as one of the top baseball teams in Kentucky and a serious contender for the State Championship Title in May. 
The Bulldogs' strong performance so far has placed them 9th in the official KHSAA standings.
This is the best record Dunbar has posted through 20 games since 2013, when the Bulldogs finished the season with a 27-10 record and had an unexpected first-round exit in the district tournament. Dunbar's 2013 team featured Junior pitcher Aaron Ochsenbein, who has since signed with the Dodgers organization and has ascended his way up to triple-A (one step away from the MLB).
In Region 11, which is widely accepted as the most talented region from top to bottom, Dunbar is placed second, following closely behind Lexington Catholic. Dunbar recently faced Lexington Catholic in a two-game matchup in which both teams won one game.
With two Division 1 commitments on both Sayre and Lexington Catholic's roster, the road to the State Title will not be easy. Nonetheless, Senior Mark Dattilio confidently says, "We'll take anyone."
Mark's confidence is justified.
Here's why: Two metrics dominate baseball: batting average (an indicator for offense) and ERA (an indicator for defense). As a team, Dunbar has a .310 batting average and 2.09 ERA. On the offensive, Senior Scott Kendrick and Junior Harrison Simpson stand out with their batting averages of .412 and .464, respectively. On the defensive side, Seniors Jared Eisiminger and Mark Dattilio stand out with a 1.17 and 1.81 ERA, respectively.
Standing alone, Dunbar's team statistics are superb. Further, when compared to the top three teams in the state, which are #1 Saint Xavier (.312 batting average, 4.52 ERA), #2 Trinity (.291 batting average, 2.89 ERA), and #3 Lexington Catholic (.314 batting average, 3.33 ERA), Dunbar is en par.
Baseball is a sport centered around statistics. Seeing that Dunbar matches up statistically with the top teams in the state, for the first time since 2013, I believe the Bulldogs have a shot for the State Title. Starting in mid-May, the District, Regional, and State Tournament will absolutely be an exciting watch for Dunbar fans this year.
About the Contributors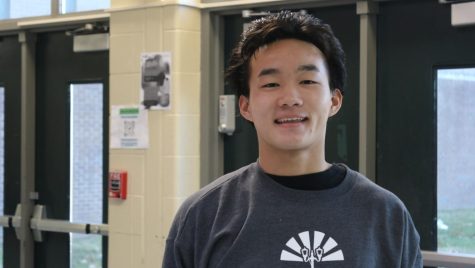 Nathan Zhu, Sports Editor
Hi, I'm Nathan! This is my second year on staff and my first year as the Sports Editor. One of my favorite things to do is watch and analyze sports, but...