Knights Take Down Bulldogs
On April 10, Lexington Catholic beat Dunbar 6-3.
The weather conditions couldn't have more perfect. It was a warm and sunny day with little to no breeze. The Bulldogs were the home team and the Knights were the visitors.
The Bulldogs started in the field with #27 Jared Gadd pitching. Nothing happened in the top of the 1st hitting wise. The Knights went scoreless and only got 2 players on base and didn't score.
The Bulldogs took over at bat. The Knights were pitching #9 Ryan Johnson. Dunbar got 1 player on base and didn't score.
The score at the end of the first inning was 0-0.
The second inning was also uneventful with no one scoring and very few players getting on base.
Things picked up in the 3rd inning. The Knights scored 4 runs and #27 Gadd was pulled after pitching 2 2/3 innings and giving up 4 runs. #4 Justin Kirk replaced came into pitch and was pulled after pitching 2/3 of an inning and giving up 1 run.
Dunbar was able to surge and cut the Knights lead to 1 after #18 Cameron Baughman hit a 3 run home run.
At the end of the 3rd inning, the score was 4-3 with the Knights on top.
The Bulldogs put in #16 Willis McCarter to pitch, who pitched 2 2/3 innings and gave up 1 run. The teams stayed locked at 6-3  throughout the course of the 7th inning.
Both of the teams' closers did a great job at holding the score in the 7th inning. The Bulldogs didn't have a bad showing. The Bulldogs just had a bad inning, in which they gave up 4 runs, and weren't as hot at bat as the Knights were.
This was only the second loss thus far for the Bulldogs, bringing their record to 10-2 and leaving them in 2nd in the 11 Region.
The Bulldogs go on the road to play Henry Clay, who they have beaten twice so far this season, on April 13 for their next game.
About the Contributors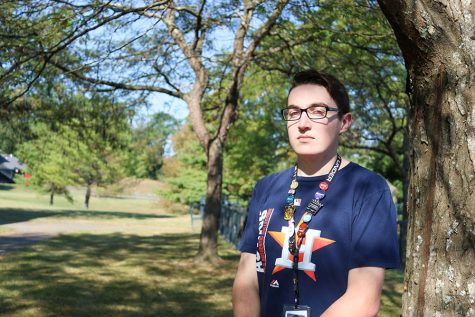 Mike Marshall, Sportswriting Editor
My name is Mike Marshall and this is my third year on the PLD Lamplighter staff. In my first year, I was a staff reporter and mostly kept up with schedules...