The New Minor League
On Feb. 9, the Alliance of American Football will begin it's the first season.
This new league will have a variety of differences from the NFL. Some of the major differences are there will be no kickoffs, each team will get the ball at their own 20-yard line. Also, if a team elects to go for an onside kick they must be down and will receive the ball on their own 35-yard line facing 4th and 10, the play clock will be shorted to 30 seconds, there will be no TV timeouts, and there will be no live punts.
There has been a good amount of discussion by people around the rule differences. Dunbar coach Jason Singleton said on the not doing live kicks, "When someone runs a kickoff back that's one of the most exciting plays in football…but how is a punt that's just a fair catch that's not an exciting play? I don't agree with it. I think it shouldn't change from how it has always been."
On the contrary side, Dunbar coach Sean Carter said, "They're going to be trying out new rules for the NFL, such as no onside kicks… If I were to coach one of these teams and my team was down I would always say that I want an onside kick and get the ball back…and so what you're going to see is teams have these plays for a 4th and 15, 4th and 10 whatever the yardage is situations and know that they're effective running them so they can get the ball back and keep their possessions alive."
There are currently only 8 teams broken up into two divisions: East and West. The teams are The Atlanta Legends, The Birmingham Iron, The Memphis Express, and The Orlando Apollos in the East, and The Arizona Hotsuns, The Salt Lake Stallions, The San Antonio Commodores, and The San Diego Fleet in the West.         
Another thing about the AAF is that the league is acting as a minor league type system for the NFL.
Coach Singleton said, "I'm going, to be honest with you, I worked in the NFL for 9 years and 9 times out of 10 big-time college football is basically the minor leagues for the NFL. So, you got your Deshaun Watson's and all these players, name them Beckham, Gurley all the best players in the league, what happened? They went to college most of them for 3 years and got drafted…If you weren't good enough to make a team after college chances are after 2 or 3 years in a minor League you still won't be good enough."
"That's something that a lot of people have said for a long time, is that the NFL needs a way to develop players. Because right now the only way the NFL develops players is to sign them to the practice squad or they put what's called a transition tag on them and most of the times it's very few and far between a practice squad player actually makes the starting lineup for an offense or a defense," Coach Carter said.
"But I think this is a very interesting way of taking a college level player who was good in college… and letting him play against some more elite players, a smaller group of talent, than in the college game."
Another key part of the AAF is that players are assigned into regions. This means that based on where a player played in college or if they're on a CFL team it dictates what team they can play for in the AAF.  
The AAF doesn't set out to be a competitor of the NFL. They have a 10 game season and an 8 team playoff. The first weekend is set to kick off the first Saturday after the Superbowl. They aren't going to be as much of a money maker as the AAF either, with no TV timeouts and stadiums being much smaller.
All in all, The AAF is going to provide football fans with more football and with the announcements of more leagues coming soon, a football fan soon may be able to enjoy the game year round.
About the Contributors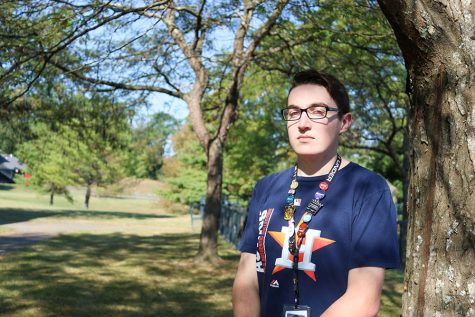 Mike Marshall, Sportswriting Editor
My name is Mike Marshall and this is my third year on the PLD Lamplighter staff. In my first year, I was a staff reporter and mostly kept up with schedules...