The History of Paul Laurence Dunbar High School
The history of a local high school in Fayette County.
Paul Laurence Dunbar was an African-American who lived during the 18th century. He was born June 27, 1872, and died Feb. 9, 1906. The poet's parents were originally from Kentucky, both of them enslaved. Dunbar's works were praised internationally, allowing him to become one of the first inspiring black poets in the history of American literature.
Paul Laurence Dunbar attended high school in Dayton, Ohio. He was the only African-American in his class. Despite the era's stigma against people of color, Dunbar became the class poet and president at his school. Before graduating, the poet successfully published works of literature in Dayton Herald.
The Dayton Tattler was an African-American run newspaper. Dunbar worked as editor and publisher with Orville Wright. The paper supported the Republican party and wrote about beliefs supported by the colored community.
In 1923, an all-black high school was built in Lexington, KY named after Dunbar. At the time, it was the only school that catered only to African Americans until the opening of Douglass School in 1929. The school was located was on 545 North Upper Street, taking the name Dunbar High School.
After Douglass School shut down in 1963, Dunbar was, once again, Lexington's only remaining all-black high school. The establishment was the backbone of the city's community for African Americans.
In 1967, Fayette County schools began to put federal pressure towards the integration of the school, allowing people of all races to attend the same academic institution. As a result of this, Dunbar was closed. The previous students were forced to be used to farther locations for school.
It was decided by the county board in 1968 that the next high school to open in Lexington would have Dunbar's name as well. This was greatly encouraged by Reverend William Augustus Jones Sr. The Reverend was the senior minister of the oldest and largest, African-American church in Lexington.
In order to see the difference between the two schools, the new school was given the poet's full name.
About the Contributors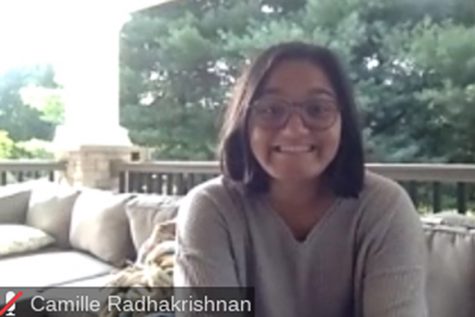 Camille Radhakrishnan, Staff Reporter
My name is Camille Radhakrishnan. This year is my third year as a Lamplighter Staff Reporter. My older sister was a member of Lamplighter and enjoyed her...