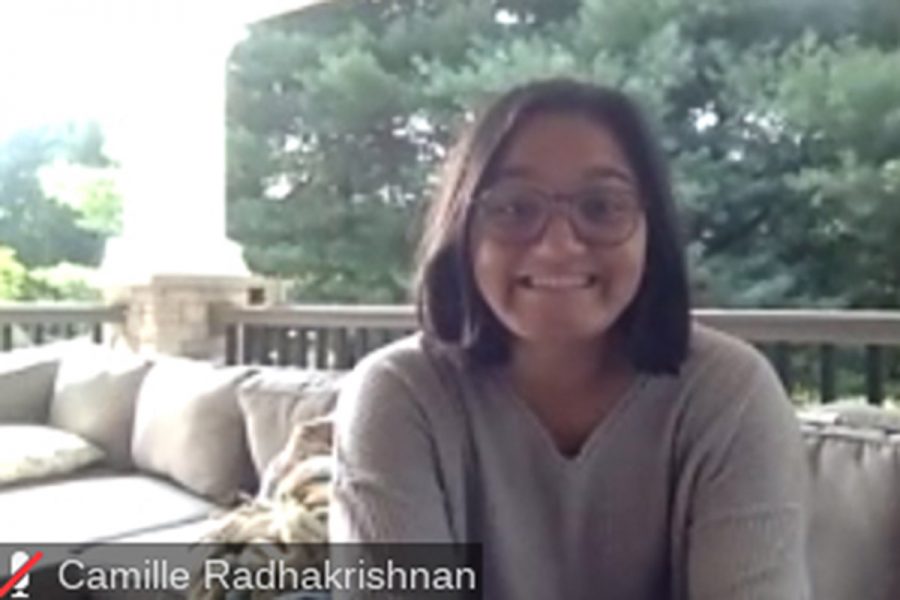 My name is Camille Radhakrishnan. This year is my third year as a Lamplighter Staff Reporter. My older sister was a member of Lamplighter and enjoyed her experience, so I thought I would join as well.
For the past two years, I have created news segments for WPLD, our school's weekly broadcast. Additionally, I participate in Sports Center, attending and filming one Dunbar sporting event per week. I enjoy the videography aspect of Lamplighter and having the opportunity to improve on my writing skills.
In my spare time, I enjoy reading, being outdoors, as well as spending time with my friends, family, and pets. I am also a competitive swimmer. 
I am very excited to create more content this year, both individually and with my fellow staff members. 
Camille Radhakrishnan, Staff Reporter
Oct 28, 2020

WPLD Oct. 28 Broadcast

(Media)

Oct 05, 2020

The ACT Lied To Us

(Media)

Oct 01, 2020

College Sports Get the Boot

(Story/Media)

Sep 30, 2020

WPLD Sept. 30 Broadcast

(Media)

Sep 23, 2020

Attorney General Announces Decision Not to Prosecute Officers for Killing of Breonna Taylor

(Story)

May 27, 2020

Making the Most of the Quarantine

(Story/Media)

Mar 30, 2020
Mar 02, 2020
Jan 02, 2020
Dec 09, 2019

Changes to ACT Allow Section Retakes

(Story)

Nov 30, 2019

Four Plastic Items to Stop Using Right Now

(Story)

Sep 12, 2019

My Stick-Shift Story

(Story)

Jun 27, 2019
May 23, 2019

Our Life As Twins

(Story)

Apr 27, 2019

The History of Paul Laurence Dunbar High School

(Story)

Mar 11, 2019

Laura Bell Bundy Segment

(Story)

Mar 11, 2019

Student Research Projects

(Story)

Jan 21, 2019
Dec 01, 2018

Division III Men's Soccer Semi-Finals

(Story)