Student Athlete of the Week with LeAnna Williams
This week we sat down with senior Callahan Stokley, a senior member of the PLD girls' soccer team.
Callahan has been playing soccer since she was four years old. She played indoor soccer for Beaumont Middle, club soccer for CSC, and played Dunbar soccer for all four of her high school years.
Q: Which one of these experiences has been your favorite to play in?
A: Definitely Dunbar has been the most fun, and I've gotten really close to all the girls. So it's been my favorite out of any soccer team I've been on.
Q: Do you or the team have any pre-game rituals?
A: Before every game, personally I will pray during the national anthem, and then as a team we all pray before the game, then we bring it in, yell "Go Dunbar," then start playing the game.
Q: Are you close with your teammates? What kind of team bonding or activities do you all do?
A: Yes, I think the seniors probably hung out the most this year outside of soccer, and we also had some pasta parties and things like that. And we're planning a team sleepover soon. So, even though the season is over, we're still gonna hang out with each other.
Q: What lessons have you learned in your years playing PLD soccer?
A: I think over the past four years, I've just learned that it's not really the soccer that I look forward to every day. At the end of the day it's not the wins I'm going to remember, or the losses, it's just kinda the people, and the friends I've made over the years who I'm going to remember instead of the sport.
About the Contributors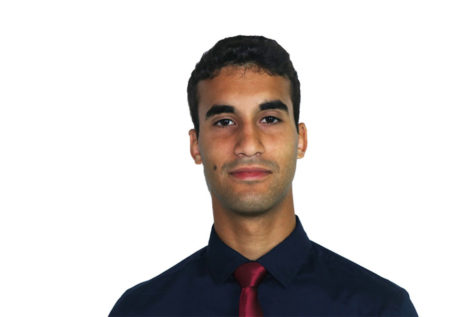 Yousef Agoub, Online Editor
Yousef is a senior and it's his first year on staff. He plays on the soccer team and enjoys hanging out with friends and family.