Bulldogs Fall Short in District Championship
Dunbar lost 4-3 on penalty kicks to Lexington Catholic
Oct. 12– Dunbar took on Lexington Catholic for the 43rd District Boys Soccer Championship, and the right to host the Regional Tournament at their home field.
Early in the game, action was slow while each team tried to gain advantage over the other, but failed to do so. In the 2nd half, the Bulldogs gained momentum early by pushing the ball downfield deep into the Knights defense and scoring a goal in the 45th minute by junior Pedro Martinez (#19) assisted by senior Sullivan Curd (#11).
But Catholic responded fast.
Two minutes later, the refs gave the Knights a penalty kick due to a hand ball, and their scoring kick tied the game 1-1.
Tension rose between the two teams toward the end of the 2nd half as one of Catholic's players was given two yellow cards and was ejected for the rest of the game. The teams held their ground as the time expired, and it sent the game into overtime.
In overtime, the Knights got behind the Bulldogs' defense, and they had a chance to score, but senior goalie Josh Szydlik made two game saving blocks to give the 'Dawgs a chance. But Catholic's goalie was prepared as well, getting the save with 50 seconds left, and sending the game into penalty kicks.
Dunbar went first and made their first goal. Catholic made theirs as well, and then seized the momentum when they stopped the Bulldogs' second kick. The teams traded goals back and forth.
After that and it came down to Dunbar's 5th penalty kick to keep them in the game.
The Bulldogs missed their last shot, giving the Knights the win with a 4-3 victory in penalty kicks.
Dunbar heads to the Regional Tournament as the #2 seed, and they play next week at Lexington Catholic.
About the Contributors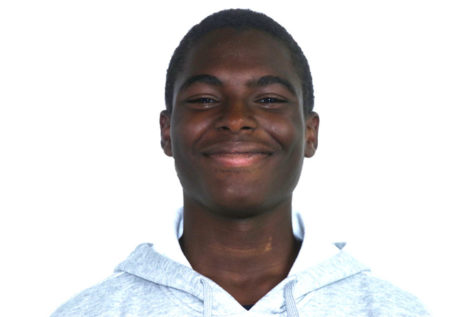 Kaden Gaylord, Sports Editor
Kaden is 5'4" but his ego is 6'8".