Cross Country Runner Sacrifices Race for Downed Teammate
Senior Matt Inman Showed True Team Spirit and Bulldog Pride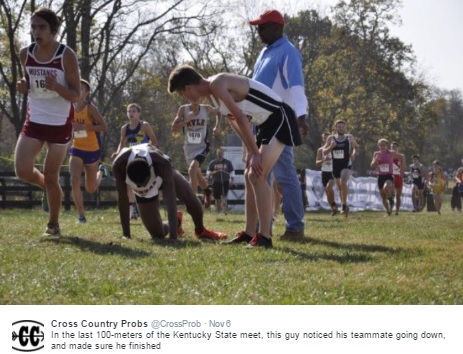 During the last stretch of the cross country meet on Nov. 5, Dunbar student and Cross Country senior Matt Inman noticed that his teammate, senior Mikah Bailey, began to struggle. Bailey soon fell to his knees, unable to continue, so Inman stopped running, and rushed to his friend's side. He said that it was instinctual.
"I was running down the last stretch and I saw him fall down. I went and grabbed him and pulled him up, but the race official [told] me that if I touched him he would be disqualified, so I let him go and he kind of jogged for a little and then fell back down again," said Inman.
"[Bailey] ended up crawling to the finish line which took extreme guts since he was so dehydrated."
Inman sacrificed his race time to encourage Bailey to continue. Upon finishing, Bailey was taken in an ambulance to a hospital to be treated for dehydration. He was released shortly after.
The incident was captured by a photographer and posted on twitter by @CrossProbs. The tweet quickly went viral, getting over 200 retweets and over 1,000 likes.
About the Contributors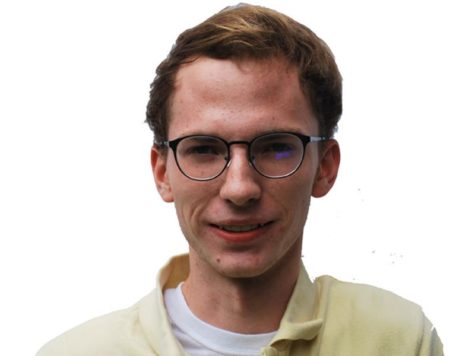 Matt Jones, Staff Reporter
He has never eaten a pear.