Performance Classes Benefit Students
Dunbar Drama, led by Mrs. Brooke Jackson and Mrs. Alicia Henning, brings kids together.
Dunbar has been known to have an exquisite musical theatre program for several years, and it has affected this school in a plethora of beneficial ways. 
Between musical theatre and after school plays, the drama department has had uncontested success. What has helped the program the most is how it has affected Dunbar directly. It not only teaches students a different form of art but also unites students and provides potential life lessons.
This year the department has produced two musicals: High School Musical and Newsies.
Anyone can join the musical theatre class taught by Mrs. Brooke Jackson. They start the process at the beginning of the year by learning theatre culture and practicing dances. Later in the year, they begin rehearsal for future plays, and then eventually performing.
The musical theatre program is more than a program though. It's more like a family between students rather than a class. It brings people together in a cool and fun way.
"We have a kid of every club, every team, every background, that come together to enjoy something that they all love," Mrs. Jackson said.
It brings such a diverse group together and unites kids who would never hang out together outside of school. Theatre just has something that makes it special, whether it's simply spending time together every day or the natural love of performing.
Not only is Dunbar Drama a fun activity to do, but it is also a great program for students who want to professionally carry out theatre into their futures. They have placed at regions or state five out of the last six years. They've also have been awarded "best actress" at Kentucky Theatre Association along with several other state-wide awards.
About the Contributors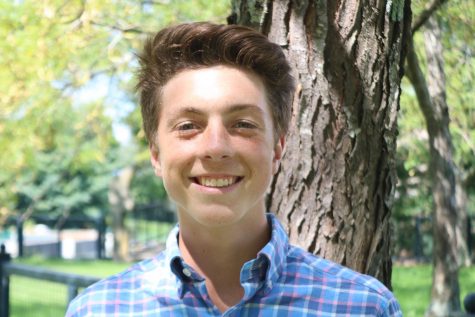 Matthew Nichols, Editor
I'm Matthew Nichols and this is my junior year at Dunbar. This is my second year on Lamplighter and I am the Geek Squad Editor which means I have the opportunity...