Blog: My Experience with the Pandemic
My time with the pandemic wasn't all that bad.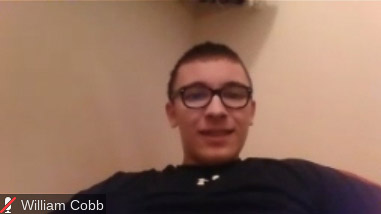 COVID19 forced us to live indoors for the past year. For many, it was a miserable, insufferable time. However, it has been very kind to me. My time during the pandemic has actually been alright.
I'm used to staying indoors. One of my favorite pastimes is just being on my laptop, getting on the social media platform Discord, and just talking to friends. The pandemic hasn't really affected that in any way other than I was able to do more of it than ever before. More people were online because we were all home.
Staying active isn't too hard during a pandemic either. While we had gym class when we started online school, it didn't really challenge my body all that well. Luckily, I have dumbbells and a punching bag in the garage, so getting a good workout wasn't that hard to get, if I wanted to use equipment that is. I found it easier to just use my body and the terrain I stood on. Pushups and shadow boxing were usually my workouts during the whole ordeal.
Of course, there was school.
In the final weeks of my time as a freshman, I was forced to stay at home along with my peers. We were to do work on our devices until the year was over. It was very underwhelming and we didn't do much. However, this year was different.
They set up a very robust online learning system with Zoom and Canvas. It was like a class in a lot of ways, but using a device instead of pen and paper. I don't think it's as efficient as real school, but it got the job done. The biggest challenge was when the Chromebook died because I was too lazy to plug it in. It took 2 hours to turn it on because Chromebooks don't seem to be able to turn back right after you charge them, and I missed my 1st and 2nd block classes a handful of times because of it.
I don't believe other people had it as well as I did though.
I am an introverted person, so an extroverted person would literally be trapped knowing they can't see anyone new for another year or 2. Not being able to see your friends or meet new ones must have been a pain for those people, and I'm sorry for those that had it worse.
Of course, there were also the seniors, who had to have their graduation ceremonies delayed because of the outbreak. Kindergarteners, 6th graders, and freshmen all must have had it worse because they weren't able to see what their new school was gonna be like.
It seems that things got better for some but worse for others.