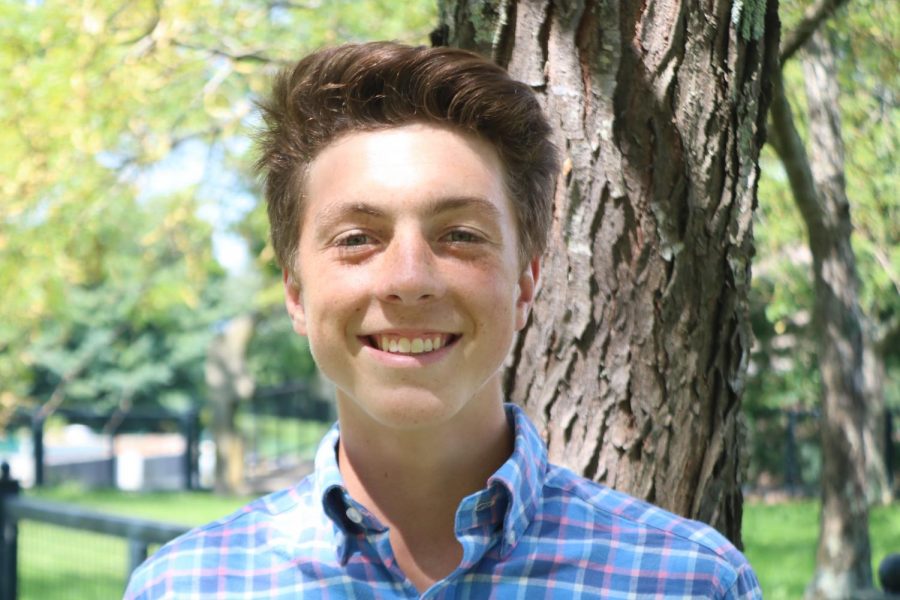 I'm Matthew Nichols and this is my junior year at Dunbar. This is my second year on Lamplighter and I am the Geek Squad Editor which means I have the opportunity to try and make people laugh and smile!
I was the Geek Squad Editor for the second semester of last year's school year and have carried it on since then. Next year, I'm hoping to fulfill the role of editor-in-chief. I would like to continue on with creating and producing Geek Squad but also have the responsibility of a bigger role. It would be the best scenario for me considering broadcast journalism is what I would like to pursue.
I play soccer for Dunbar and couldn't ask for a better team/family. I participate in the YoungLife discipleship team and love going out to different studies and camps with that community. I love broadcast journalism and can't wait for another year of Lamplighter!
Matthew Nichols, Editor
May 24, 2019

Farewell Geek Squad

(Story/Media)

May 24, 2019

Performance Classes Benefit Students

(Story)

May 10, 2019

Spicy Nugget Twitter Frenzy

(Story)

Mar 19, 2019

Pros and Cons of Social Media for Teens

(Story)

Mar 11, 2019

Valentine's Day Geek Squad

(Story)

Mar 11, 2019

Pude Derfect Geek Squad

(Story)

Sep 18, 2018

Senior Tailgate 2018

(Media)

Apr 26, 2018

Geek Squad Presents: Rapping with Dr. Seuss

(Media)

Mar 19, 2018

WPLD March 19 Broadcast

(Media)

Feb 05, 2018

WPLD Feb. 5 Broadcast

(Media)

Sep 01, 2017

Bulldogs Lose to Catholic in a Last Second Goal

(Story)