I Love Winter
Staff Reporter Winston Abedi discusses why he thinks winter is the best season.
From family get-togethers to the snow, winter continues to be the highlight of my year. It is commonly shadowed by summer due to the cold weather experienced during this time of year.
Many holidays fall in winter such as Christmas, Hanukkah, New Years, etc. These traditions usually call together family gatherings which most families refer to as "The Best Time of the Year."
Christmas is known as the time of gifting, it is when most parents and relatives all gift each other different presents.
The cold weather allows activities like ice skating and skiing to be played. They are very fast and intense sports that are loved by many including myself.
Other than enjoyment, skiing is known to be very beautiful as the slopes are covered by feet of snow. Sledding is also a common pastime in Winter for those who have accumulated snow.
Many also love to see the various lights that are placed every year. They come in different colors and shapes, and some even use blow-ups or projections that are cast on the house.
From Football to Hockey and Basketball, many sports are still played during this time of the year. Even arguably the most popular sports event, the Super Bowl occurs at this time.
Winter is also a great time to travel and go shopping. There are plenty of deals on flights to vast locations and many sales throughout the holiday season, most widely known as Black Friday.
Frequently, many great movies are released during this time because many want to avoid the cold. Most tend to stay inside and the movies are a great way to spend your free time.
Cuddling up with a hot chocolate and fuzzy socks is likely what one would prefer.
Finally, Christmas is a common time for many parties. From office parties to house parties. Winter is always a great time for friends and family to gather.
That is why I think winter to be the best season of them all.
About the Contributors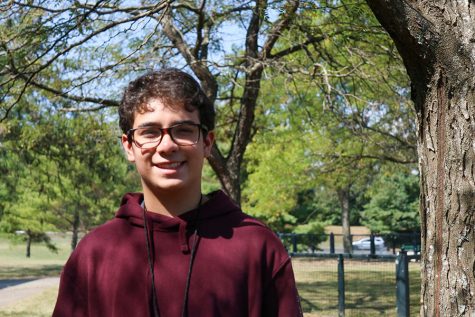 Winston Abedi, Staff Reporter
My name is Winston Abedi, I'm a sophomore at Paul Laurence Dunbar and this is my first year participating in Lamplighter.

I'm looking forward to contributing...