Students Disappointed by Winburn Principal's Controversial Social Media Post
Principal Mike Hale implied that COVID-19 was a Democratic hoax and that Biden's election would lead people to turn against first responders, angering many.
On the evening of Nov. 4, President-Elect Joe Biden continued to pull ahead in the polls, Principal Mike Hale of Winburn Middle School took to Facebook. 
In a post that has since been deleted, Hale wrote, "One good thing from the election is that COVID cases should rapidly dissipate after January since we can't blame Trump any longer," apparently suggesting the pandemic was fabricated as a way to make President Trump look bad.
Hale also claimed that Biden's presidency would lead to skyrocketing taxes and unemployment and that the country was controlled by "only the major cities."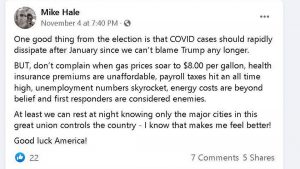 The post came less than a month after the news that Ruthie Martinez, a permanent substitute teacher at Winburn, had died of COVID-19.
The post sparked an outcry on social media and angered many Dunbar students. Although there is not much overlap between the school zones for Winburn and Dunbar, many MSTC students also attended Winburn's gifted and talented program. 
Senior Emma Falluji, who attended Winburn, described the post as "really unsettling considering the COVID-19-related death of a Winburn teacher."
She said that she found the comments to be highly inappropriate.
"I guess I'm less mad about the fact that someone's talking about his political views on Facebook than I am about how insensitive those views are coming from an educator," she said. "You'd think he would realize the way COVID-19 has impacted the families of his own students and his literal staff members."
Some students were especially upset about Hale's references to law enforcement.
"It's honestly shocking, seeing that he is a principal of a school that is mostly Black and Latino," freshman Chakrapani Gudlavalleti, who attended Winburn, said. "Especially the part about 'seeing first responders as enemies,' which is obviously referencing Black Lives Matter."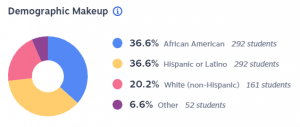 Gudlavalleti said that it really angered him because the principal should know how the students at Winburn feel about police brutality.
"[Hale] also knows the ugly history of racism in America and is seeing the legacy of that in Winburn," Gudlavalleti said. "White and Asian kids have more benefits which is obviously seen in the gifted and talented program compared to Black and Latino students."
Winburn's student body is 36.6% African American and 36.6% Hispanic or Latino, and the Gifted and Talented program comprises only 19.6% of the student body, half of which are white.
Hale has since apologized for the post, saying in a statement, "I did not intend for my post to be divisive and I would like to apologize to anyone the post has offended. I know COVID is real and I meant no ill will or ill intent to anyone. I understand the gravity of the words spoken by people in leadership positions and I now realize as a leader you are always in the public eye."
Superintendent Manny Caulk confirmed on Nov. 6 that he was aware of the post and that the district was investigating. As of Nov. 8, it is unclear whether any disciplinary measures would be taken, or if Hale would keep his position.
"Our district continues to mourn the passing of Winburn Middle School teacher Ruthie Martinez and bus driver Eugenia Weathers due to COVID-19, and celebrate their dedication to the students of our community," Caulk said in a statement.
"It is not the position of the Fayette County Public Schools that the spread of this highly contagious virus will dissipate because of an election result. The only thing that will stop COVID-19 is strict adherence to guidance from our public health officials and/or a vaccine."
About the Contributors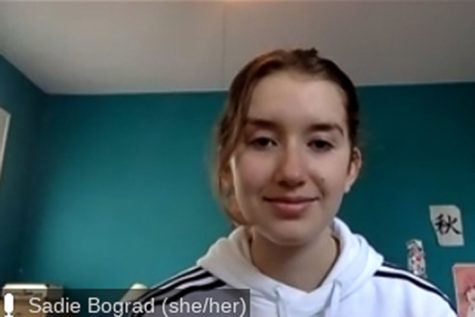 Sadie Bograd, Writing Editor in Chief
Hi! I'm Sadie Bograd, and I'm a senior at Dunbar. This is my second year on Lamplighter staff. I'm now one of the program's Editors-in-Chief. Along...