Yes, She Can
Marvel Studios' latest movie, Captain Marvel, hit theaters this weekend.
Marvel studios' Captain Marvel follows the journey of pilot Carol Danvers based on Marvel comics.
The title character, played by Brie Larson,  finds out about her history as she tries to discover who she is and what happened to her. Set in the 1990s, it pre-dates recent Avengers films, and features a young Agent Nick Fury.
The film is estimated to reach up to $160 million the first week which would make it Marvel's fifth largest opening.
It has already received 80% on rotten tomatoes, a 4/5 from Common Sense Media and a 64% from Metacritic.
The movie can be considered a little slow at times compared to other Marvel movies likely because it required a lot of build-up to understand Danvers' story.
There is both action and humor. Larson delivers deadpan jokes and backs up her quick wit with impressive moves.
She develops as a strong, independent woman, who shows leadership. The takeaway is the importance of female empowerment.
Throughout the movie, she faced obstacles including others who tried to hold her back beginning in her childhood.
I believe the movie lived up to the hype, though many didn't. But I think everyone can agree it is a must watch for the upcoming Avengers: Endgame because it explains Captain Marvel's story, and why she's the only superhero who can help Earth after the ending of Avengers: Infinity War.
One of the best parts is a new creature called a Flerken. I won't spoil it, but it's appearance in the film answers an important question viewers have about Agent Fury.
Another surprising element of the film deals with the alien shapeshifters called The Skrull.
I give Captain Marvel 4 stars, and would definitely watch it again.
About the Contributors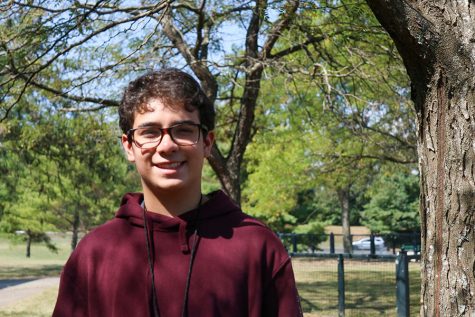 Winston Abedi, Staff Reporter
My name is Winston Abedi, I'm a sophomore at Paul Laurence Dunbar and this is my first year participating in Lamplighter.

I'm looking forward to contributing...