The Read Deal on AP and Dual Credit Classes
Junior Emily Maggard is considering which classes to take next year.
As scheduling for the 2021-2022 has begun people are thinking of Dual Credit and AP classes even though those classes may not be what they expect 
The typical stereotype of these classes is that you have an overwhelming amount of homework and that you have to work super hard to barely make a good grade. While some of that may be true it may not be as hard as it seems to some. 
AP and dual credit classes are difficult however for a college class it's still a good option. Those classes help prepare you for the difficulties and the course load of college. While the classes do help with the knowledge they also will transfer the credits so you do not have to take the same class over again, however not all colleges will take those credits.
AP credits will transfer to most colleges but Dual Credit doesn't always. If you want the credit it seems better to take Dual Credit when looking to stay in-state. For AP the credits are more likely to transfer to colleges out of state. But it's always good to do research and look into which colleges take what classes. 
In order to get the credit for the classes its a bit different, for Dual Credit classes, all you have to do is pass the class and it will give you the credit, however for AP there is a test you take at the end of your semester over all of the content which is quite a bit to prepare for. If you pass an AP class but not the test you don't get the credit. 
Another thing about dual credit classes is that it doesn't go by standard space grading. Dual Credit uses the traditional grading scale that everyone had gotten used to before we started using standard space grading.
The average college course is around $500; however, Dual Credit classes at Dunbar are free. AP classes are also free but the exam is $99.
AP classes will boost your GPA if you do well in the class. Therefore if you don't choose to take the end of the year test you can still get something out of the class.
Personally, I feel like taking those classes is beneficial to both help you with the cost of college along with providing you a college-level knowledge of the subject.
About the Contributors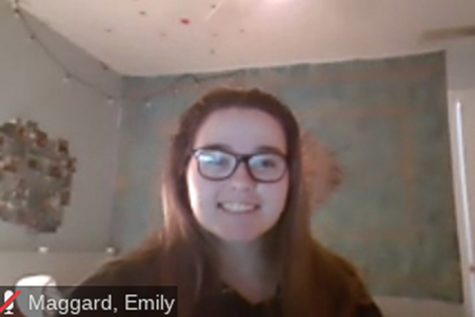 Emily Maggard, Staff Reporter
My name is Emily Maggard, I'm a junior and this is my first year in PLD Lamplighter. Outside of school, my hobbies include dance, theatre, and photography....