Farewell Geek Squad
It's time for Matthew and Clay to hang up their microphones, and start chasing their dreams.
From Clay
It's crazy how fast time flies by while having fun. When I first started PLD Lamplighter, I wanted to do something that would impact people. To me, it's always been fulfilling when people laugh and enjoy something I've said or done.
In my sophomore year I got the opportunity to accomplish something that overwhelmed me with joy. The past two years I've been a part of a segment called Geek Squad and have enjoyed every second of making content while making lots of laughs and memories along the way.
And I owe a huge thank you to Matthew. I truly wouldn't want anyone else by my side. He has been the best partner, and it wouldn't have been the same without him. Our ideas came to us when we were simply talking to each other.
Next year, we both have to start thinking about what happens after high school and finding our own paths, so we'll be joining the EBCE program.
It has been so much fun these past two years, and I will carry Geek Squad with me for the rest of my life.
From Matthew
Over these past two years, Geek Squad has been influential and eye-opening. This program has practically helped me plan out my whole life.
I started PLD Lamplighter the beginning of my sophomore year expecting to be a sportswriter, but that wasn't the case at all. Being on Geek Squad wasn't my intention when I started, but when Clay and I filmed the first clip, I knew I was going to fall in love with it.
Now that it's over, we're moving on to unknown paths in our lives. It's scary, I will admit that, but it's time to see what the world has in store for us.
I couldn't have done any of this without Clay. He feeds off of my energy as I feed off of his, creating this fun and enjoyable presence that we are able to display through the camera. It got difficult at points when we didn't know what we were going to do that week, but, at the end of the day, I couldn't have made these videos with anyone else.
Because of these past two years of PLD Lamplighter, I now know what I want to do with my future. Before my experience, I was lost and confused, not knowing what I wanted. But my three-minute segment every week opened a brand new door. Now I plan to attend Western Kentucky University and major in broadcast journalism. My dream is to one day be an anchor on ESPN or even The Today Show.
This is my final farewell.
Thank you, Kaden, for convincing me to join the staff. Thank you, Mrs. Wendy Turner, for always expecting the best from me. Thank you, Lamplighter Ed Board, for giving me a second family. And thank you, Clay, for being the best co-host ever.
Geek Squad…out.
About the Contributors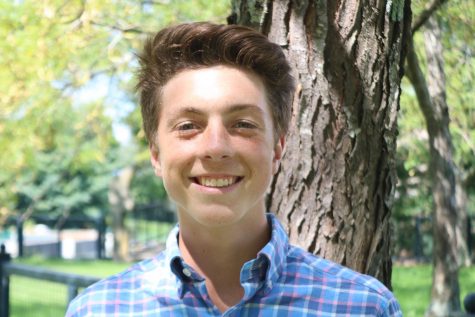 Matthew Nichols, Editor
I'm Matthew Nichols and this is my junior year at Dunbar. This is my second year on Lamplighter and I am the Geek Squad Editor which means I have the opportunity...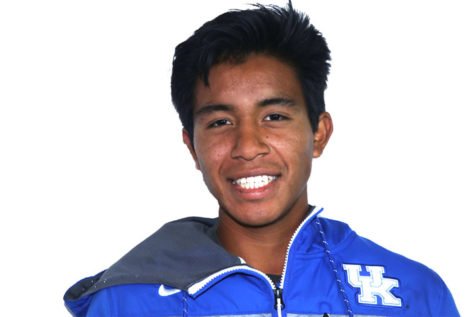 Clay Rains, Staff Reporter
Clay is a sophomore and plays soccer for Dunbar.