A Single Person's Valentine's Day
Not everyone has someone to spend Valentine's Day with, but that doesn't mean you can't still have fun.
Valentine's Day is a wonderful romantic holiday for couples to get together and express their love for each other and budding love to bloom. Dinners and movie nights are something to look forward to each year. 
Except for most people.
As it turns out, more than 44% of Americans over the age of 18 are unmarried and roughly 48.2% are single. Being a high school student, it is far more likely to spend this Valentine's Day alone, and while it may seem sad, it's only one day of year entire year and there's plenty to do to occupy yourself. 
No singleton's Valentine's Day is complete without about 400 grams of carbs (or 3,000 calories). Chocolates are an important Valentine's Day staple as they have been considered a powerful aphrodisiac food since the time of the Aztecs. Chocolate, however, isn't the only thing you should eat. While it would be nice for a dashing debonair bachelor or charming lady friend to whisk you on a romantic dinner date, there is no shame in going and buying yourself a pasta dinner to reenact Lady and The Tramp without relying on someone else to roll you the meatball.
For dessert, consider a pint of your favorite ice cream, because eating your feelings outweighs portion control. Even more so when in the privacy of your own home. However, no ice cream filled pity party is complete without watching a movie from Netflix's fine selection of rom-coms.
On the sappier side, there are movies like To All the Boys I've Loved Before, The Kissing Booth, and The Perfect Date. If you're looking for slightly less sappy but still fun romantic movies Set It Up, Always Be My Maybe, and Nappily Ever After are all great choices to live vicariously through these attractive actors as they fall in love and find happiness.
If maybe watching unrealistically photogenic people falling in love isn't for you, there's always Spotify to turn to. Thanks to the countless number of people who have been through heartbreak, there is a wide variety of sad love songs playlists to listen too. Angry music is a nice, non-violent outlet if you feel you should not be in your current situation, though a screaming pillow is found to be quite effective.
Among the great percentage of single people, there are those that refuse to spend the holiday alone. Many have taken to going out with friends to minimize the lonely feelings that tend to prevail on Valentine's Day. Leslie Knope from Parks and Recreation celebrated Galentine's Day first in 2010 and now it is a widely accepted alternative to Valentine's Day. The idea is, you go with your gal pals out to eat and celebrate each other in all your single glory so that you all get to feel loved.
Likewise, Malentine's Day is the more masculine alternative to Valentine's Day that like Galentine's Day, is a day to hang out with the bros and appreciate that you have each other to rely on.
For those who still feel sad or upset about spending this V Day by themselves, remember that single people spend a considerable amount less of Valentine's Day than their non-single counterparts. Take this year as an opportunity to re-acquaint yourself with all the things that you love about you. Being in a relationship may be fun and fulfilling but you should give some love to yourself before you start worrying about giving it away to someone else.
My advice to all those single people wondering what they'll have to look forward to this Friday is to wait until Saturday when all that candy and chocolate goes on sale.
About the Contributors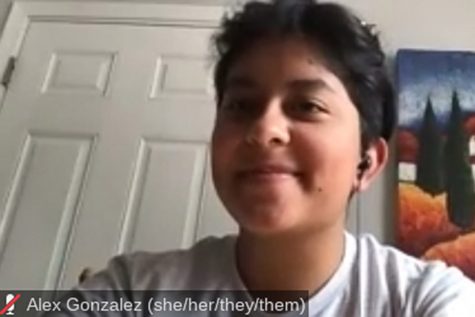 Alex Gonzalez, Online Editor/Webmaster
My name is Alex Gonzalez, I'm the Online/Tech Editor and Webmaster here at Lamplighter Media Productions, and this is my second year doing Lamplighter....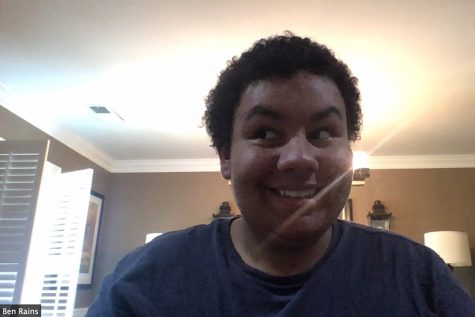 Ben Rains, Executive Producer
Hi, my name is Ben Rains. This is my fourth year doing PLD Lamplighter and I'm the Executive Producer and Maestros Leader. I make weekly segments on...