A Letter to MSTC Freshman
Here's some advice for future MSTC students for what they're about to get themselves into.
Dear Incoming MSTC Freshman,
I'm going to do my best to prepare you for the next four years of your life.
You'll see on MSTC's website that this program is "designed to develop students who are internationally competitive in STEM disciplines." This basically means that it's meant to push your limits and challenge you to realize your true potential.
MSTC gives high school students the opportunity to take a lot of higher-level classes at an accelerated rate, to prepare you for the rigorous amount of work that is expected of STEM students in college. It even gives you valuable research experience that is rare for most people of high school age. 
MSTC Junior Erin Stratton is a great example of your typical MSTC student.
"The experience isn't just being in a special program, it impacts your whole life. When I started, my work ethic wasn't the greatest. But it's not just hard work, and studying, and cramming, and all those negative aspects," said Stratton.
"I've made so many friends, they've just become an integral part of my life. Whenever we have an inside joke, like zero hour, we just know. It's that mentality that's become a part of who I am."
While there is definitely a lot of work that goes into being in this program, there's an entire organization that goes with it to help get you through the all-nighters: Friends of MSTC. This proud-MSTC-parent-led group works with students to organize events like the annual "Friendsgiving," where students of every grade level get together and bring home-cooked dishes to enjoy. They also organize the end of year MSTC Senior Banquet that celebrates that year's seniors at a formal dinner event. They are a wonderful group of people that do a lot to make sure that we enjoy our MSTC experience to the fullest.
I know a lot of this sounds like fun, however, I'd be lying if I said it wasn't hard most days. They say that the best indicator for what will happen in the future, is the past and this is definitely true for high school. The kind of student you are freshman year is likely to be the kind of student you are for the rest of your high school career, which is why it is important to develop good study skills early on and never just coast through a higher-level class without studying.
Being in MSTC gives students the opportunity to take a wide variety of math and science classes at a more challenging level. While many are required such as, AP Physics I and Chemistry, classes like Engineering and Linear Algebra are courses you can choose to take based on what you are interested in studying. 
A lot of these classes are very difficult and will require some getting used to, but that is why there are so many other resources available to MSTC students. Along with ESS tutoring that is offered school-wide, there are lots of students in higher grade levels who tutor free of charge and several teachers willing to stay after school to help. It's easy to stay silent and slowly let your grades slip, but as I learned freshman year, there are so many people willing to help you, all you need to do is ask. Don't wait until it's too late.
Four years sounds like a long time, but the semesters really fly by. Don't wait to talk to your teachers, because it's hard to ask for recommendations for college when you hardly said two words to them all year. Don't hesitate to join the clubs and organizations that look like a lot of fun, because your GPA alone isn't going to look good when applying to universities. Don't wait to remediate a test that doesn't seem like a huge deal, because mediocre grades stack up quickly and before you know it, your low A quickly turns to a B.
The most important piece of advice that I can offer is to be mindful of the time you spend in this program. You might have to wake up early every single day, but this program is a blessing in disguise. Slacking off and procrastinating might be the easy things to do but the opportunities you get from being here require hard work, and trust me, it is well worth the struggle.
Most Sincerely,
A Sleep-Deprived MSTC Student
About the Contributors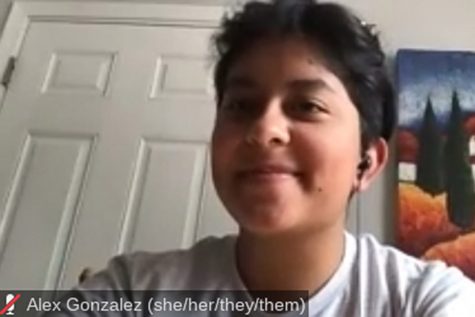 Alex Gonzalez, Online Editor/Webmaster
My name is Alex Gonzalez, I'm the Online/Tech Editor and Webmaster here at Lamplighter Media Productions, and this is my second year doing Lamplighter....