Choosing the Right College
The 2017 school year is quickly coming to a close. With that brings a multitude of changes for seniors, namely what they choose to do after graduation.
Of the numerous pathways the graduates of the class of 2017 will take, most include college. When searching for the right place to call home for the next few years, seniors explained that they were swayed greatly by their surroundings. Many said that their enjoyment of their future school's campus is what influenced their decision the most. Senior Olivia Bunch said that she chose the University of South Carolina because of its stunning campus. Taevion Hollingsworth accepted a basketball scholarship from Western Kentucky University because he liked the campus, and he said that it fit him well. Arunmani Phravorachith said that she chose the University of South Carolina due to the campus's welcoming feel.
Other seniors decided on their schools based on academic programs. Senior Alliyah Bryant said that she will be attending the University of Louisville because of their great research program. Courtney Brewer chose Louisiana State University because of the opportunities the school provides in sports journalism. Cory Davensteen is staying close to home to be a part of the University of Kentucky's ROTC program, and Amari Bracken will be completing his prerequisites at BCTC and then pursuing sports administration at Georgetown College.
As Dunbar contains many dedicated athletes, seniors who choose to continue playing sports in college say that this also affected their decisions. Some will be attending on scholarship for their sport, while some plan to try out for the team of their choice. Nikaiya Mayberry plans to attend Eastern Kentucky University to cheer. Murphy Powell chose to attend Emory University after receiving a volleyball scholarship, and football player Jayvon Lyles is attending Kentucky State University to continue his athletic career.
Another factor that aided seniors in making their big decision was the cost of schools. Kyle Cooper said that he chose Morehead State University because of the benefit of receiving in-state tuition. While researching about schools, senior Olivia Kincaid discovered the great deal that Mississippi State University offers, deeming it her future school.
Whatever factors go into making the right college match, Dunbar students said that they are ready and excited for the next chapter of their lives.
"I can't wait to see what's in store for me," said Brooke Bledsoe who will be attending Western Kentucky University.
About the Contributors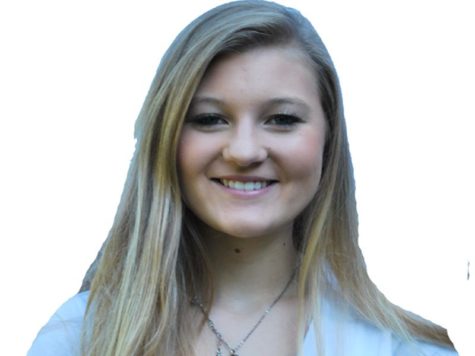 Layne Robinson, Staff Reporter
Layne Robinson is a junior at Dunbar high school. Her favorite food is pizza. She loves Halloween and the fall-time, and she enjoys screaming along to...