PLD Support Staff Still Assisting Students
Schools are filled with many heroes and the COVID-19 pandemic has not stopped them from working to provide students with the best non-traditional instruction (NTI) experience.
Even though students are learning virtually, Dunbar isn't completely closed. Students are not in the building, but the support staff is, and they are doing the essential work to keep the school safe, and to assist students.
"Since we are in this pandemic and I do not have any students, I thought to myself how can I use my skill set to support students, families, and teachers?" PLD behavioral coach Dr. Caryn Huber said.  "I soon realized I have the gift to gab, and I can dial a telephone and I understand the mechanics of the school. I can call families to make sure they are doing well during NTI." 
Dr. Huber is not the only one working behind the scenes at Dunbar.
The cafeteria staff is providing between 160 to 170 meals each Monday and Wednesday. These meals are provided to families that are in need. The staff is working hard each day to prepare these meals and to make sure that each family is provided with what they need. 
"When we change up the way we are providing meals then we just make sure that if we can't be out there twice a week then we hand out enough," cafeteria manager Mrs. Kelly Herriford said.
Not only are staff keeping students fed, but they are also keeping the school clean.
Although there are no students in the building, the custodial staff is making sure that there is a clean environment for staff in the building. They are taking extra precautions when cleaning the building.
Custodians are targeting the common areas especially, such as the front office, guidance office, and the main foyer. Custodians at Dunbar are making sure that they use personal protective equipment (PPE) when going around the building. 
"We have a new system that we are using to disinfect called a victory sprayer. It is electromagnetic it kills the coronavirus. We have three, and it really just makes it fast work of disinfecting," campus foreman Mr. Joseph Harberson said. 
About the Contributors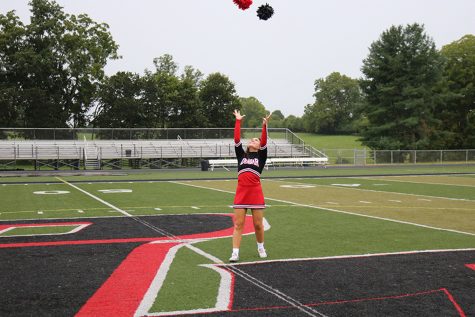 Madelyn Justice, Chief Copy Editor
Hi, my name is Madelyn Justice. I am currently a freshman, making me a first-year staff member.  I have always loved reading the news and watching broadcasts...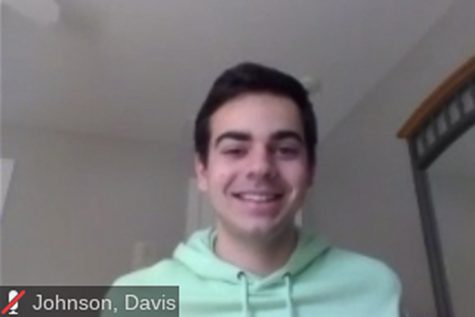 Davis Johnson, Staff Reporter
My name is Davis, I'm a Senior, and it is my first (and technically last) year on the Lamplighter team. I've taken both the Photography and Production...