Athletics Shut Down During Coronavirus Outbreak
On the eve of the ominous Ides of March, the fate of many teams hangs in the balance. Et tu, sports?
The coronavirus outbreak precautions and closures now include canceling and postponing sports leagues such as the NBA, NHL, and MLB. But it's not just the pros, it's affecting athletes at all levels–including high school.
The PLD athletic department is making plans to keep working even if their season ends up being canceled.
Dunbar's Head Football Coach, Wes Johnson, said that he has plans for his players to still work out and be able to stay in shape. 
"I'm sending some things home," he said. "KHSAA has said that there will be no spring football this year…I'm sending some links to the players for workouts if they decide to go to a gym or have a home gym, but I'm also sending bodyweight adaptable workouts."
Coach Johnson says that ultimately the players' health is more important than the love of the game.
"Obviously a lot of people are disappointed by canceling things that they worked so hard for, but obviously your health and family are more important."
The closures also affected the Sweet Sixteen.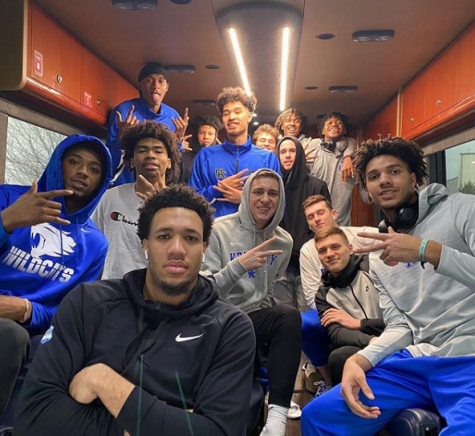 On March 12, the Kentucky High School Athletic Association (KHSAA) suspended the girls' and boys' state basketball tournaments indefinitely.
Before the tournament was canceled, KHSAA Commissioner Julian Tackett said in a press conference that there would be an "extreme limit" placed on fans allowed in the stadium for the games; however, they ultimately decided to cancel on March 12.
"All of those organizations have a duty to protect those athletes," PLD Head Athletic Director Jason Howell said.
"With those sports played in close proximity, especially basketball, the transition can occur…Being able to sanitize locker rooms would require quite a large staff. As far as keeping fans away I think they're looking out for the best interest of not only the athletes but the fans, too."
The Kentucky Wildcats Head Coach, John Calipari, felt the same way although fans around the country have expressed their sadness about the situation. 
On March 12, he made a statement via Instagram.
"It's a tough situation," he said. "It was hard to tell my guys they won't have a shot at what they've been working for all year – as I'm sure it was for so many other coaches across the country. But there are bigger things at stake here, and I understand the decision."
Sports fans are not going to get their fix this year. And in Kentucky, it's especially difficult since basketball is arguably as important as the state's affection for horses or even bourbon.
Many are crushed that there will be no March Madness, but fans will not be able to get their fix at the professional level, either since the NBA has suspended their season indefinitely as of March 11.
Some of these cancelations are just precautions, but others are due to direct threats.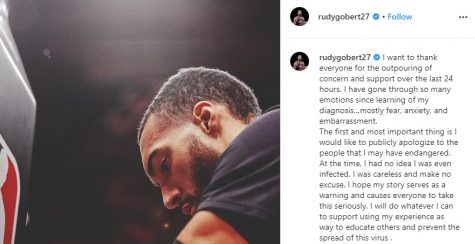 On March 9 during a press conference, NBA Utah Jazz star Rudy Gobert made jokes to the media regarding coronavirus and touched all the microphones the reporters had set on the table. Only two days later, Gobert tested positive for COVID-19.
"I have gone through so many emotions since learning of my diagnosis," Gobert said in an Instagram post.
"…Mostly fear, anxiety, and embarrassment."
To take precautions, the entire Utah Jazz team was tested for the virus, and Donovan Mitchell's test came back positive.
"I hope people realize that they need to behave responsibly both for their own health and for the well being of those around them," Mitchell said.
The fate of sports may hang in the balance, but for many, the sacrifice appears to be worth it to protect everyone and to stop the spread of COVID-19.
About the Contributors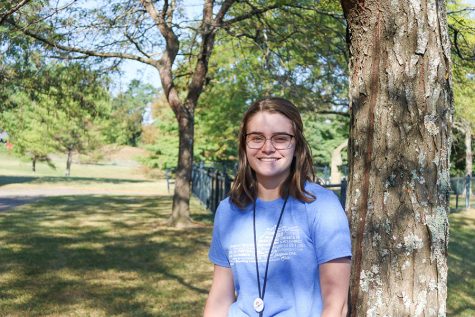 Kennedy Gayheart, Editor-in-Chief
My name is Kennedy Gayheart and I am one of the Editor-in-Chiefs for the 2019-2020 school year. I work closely with our weekly broadcast, WPLD. Last year,...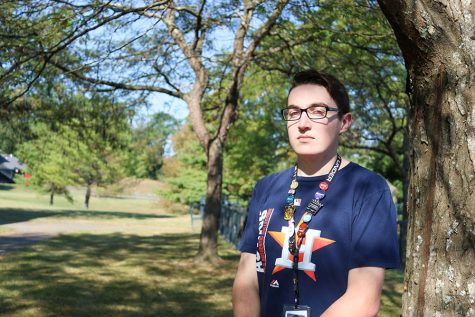 Mike Marshall, Sportswriting Editor
My name is Mike Marshall and this is my third year on the PLD Lamplighter staff. In my first year, I was a staff reporter and mostly kept up with schedules...