New Poll Shows Higher Pole Collisions Than Previously Thought
A new poll about poles found that pranging posts is more popular than prior postulation.
Have you ever run into one of Dunbar's many poles? Don't feel so lonely, a new poll suggests that this practice is prolific, especially among freshmen.
The poll, taken by the People that Plan Poles (PPP), gives proof that pole-pinging is a perpetual event.
This, of course, bodes well for all of the freshmen that have run into the pole in the door between the downstairs hallway and the math section.
Graduating freshman Parker Pohier said, "Oh, that happens to other people? Thank God, I thought it was just me."
Have you ever run into a pole at Dunbar?
Yes (89%, 16 Votes)
Yes (11%, 2 Votes)
Total Voters: 18

Loading ...
The study states that 67% of students at Dunbar have experienced a staff-stopping during their stay. But it seems that Freshmen have the highest rate, especially during the first week of school.
The cause for these unaccustomed students crashing at a higher count is questionable, but it can be contingent on specific circumstances. One common cause is "that one kid that thinks he's cool because he can walk backward" which inevitably ends in impact.
But that's not the only reason. The most likely origin of offensive obstructions is walking in odd amounts. The others on the outside get through the opening, while the hapless human at the heart hugs the handle.
The might of the mullion may be mean or mild. Side effects seem are deemed serious or soft, starting with student's speed and size of the sustained strike. Cranial contusions and concussions are conceivable, and ecchymosis is a common occurrence. Only one student has sought to sue the school system.
Freshman Forba Ficken said, "For four fortnights my fornix has flounced and forgotten… for five fortnights my fimbriae have felt like fire…" while frequently fading off. But intense injuries are infrequent; incessant injuries are normally insignificant.
Our tip for not thumping the vertical transoms while talking to your friends? Pay attention.
About the Contributors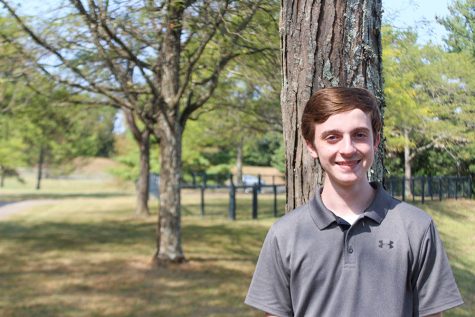 David Manche, Webpage Editor
Technology has always been my specialty. When I was younger, before search bars existed in settings menus, I would explore every option, ability, and setting...