Hallway Couple Cancelled Next Year
As the 2018-2019 school year winds to a close, students were informed that they would be missing out on a special kind of intimacy next year.
It was announced on Monday that, tragically, everyone's favorite hallway couple won't be around for the 2019-2020 school year.
A regular of the route, Sophomore Will Skovesdale said, "I'm going to miss the everyday PDA."
And it looks like a lot of Dunbar is with him.
"At first I was like, what the %@$&," Tom Rhenderson a freshman who has multiple classes nearby said. "But then eventually I became so used to it that I feel like something is missing when they aren't there."
But the change leads many students to question the termination of class-change kissing.
Some students considered it to be a useful tool against the epidemic. A junior taking AP Bio told us that they thought "it's a good initiative to quarantine mono."
Others consider it an easy answer to a difficult question of where you're supposed to look while walking in the hallway.
"
I'm going to miss the everyday PDA."
— Will Skovesdale
"My brother told me all about them. If they won't be there, what am I supposed to stare at while passing the downstairs lockers?" freshwoman Emma Bizelli said.
The motivation behind the end of the hand-holding hoodlums is quite the mystery, especially following the catastrophic walling-in of the secret staircase last year. The research revealed that SBDM realized that PDA is a Class I violation of the Code of Conduct, according to section 4.0.1.
But legend says that the Hallway Couple has been around since the school was founded. It can't be that simple.
A more likely possibility is that the change is related to the decline in the couple's effectiveness. For the past several years, the PLD Hallway Couple has ranked as a national top 10 Hallway Couple, but this year they weren't so lucky.
Many students still believe that, despite the fall from grace, the PLD Hallway Couple is still effective at making people uncomfortable.
A poll by Sinecure staff suggested that up to 65% of students have awkwardly locked eyes with the hallway couple at some point in their high school career. Another 25% claimed that they have had their day ruined by locking eyes with the hallway couple while they were making out.
"If that isn't effectiveness, then I don't know what is," Dunbar expert Maddie Loxinburg said.
Editor's note: Despite Tom's use of grawlixes, we recognize that non-threatening, non-discriminatory vulgarity is a Class II code violation, and have therefore reported Tom's use of the word "%@$&" to STOP Tipline.
About the Contributors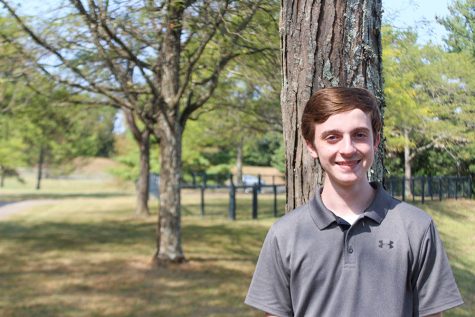 David Manche, Webpage Editor
Technology has always been my specialty. When I was younger, before search bars existed in settings menus, I would explore every option, ability, and setting...